The Road to Hana on Maui is a mesmerizing journey filled with lush landscapes, cascading waterfalls, and picturesque beaches. It's no wonder why so many people visiting Maui want to drive this incredible road.
But here's the big question: should you take the wheel in your rental car and drive yourself or opt for a guided tour? Let's dive in and weigh the options.
Planning a trip to Hawaii? Have any questions? Join our Hawaii's Best Travel Facebook group here now! It's the perfect place to ask any questions and to be inspired!
This post on what the Road to Hana is may include affiliate links. If you purchase using one of these links, I may receive a small commission to support this blog.
This post offers general information only and should not be considered legal, authoritative advice. It aims to provide travelers with knowledge for safe and enjoyable outdoor activities but cannot replace individual swimming abilities, physical fitness, experience, or local up-to-date knowledge. Be aware that marine activities carry risks, and participants must assess weather, sea conditions, and hazards beforehand. Adhere to local laws and regulations.
Is it Worth it to Drive the Road to Hana on Maui?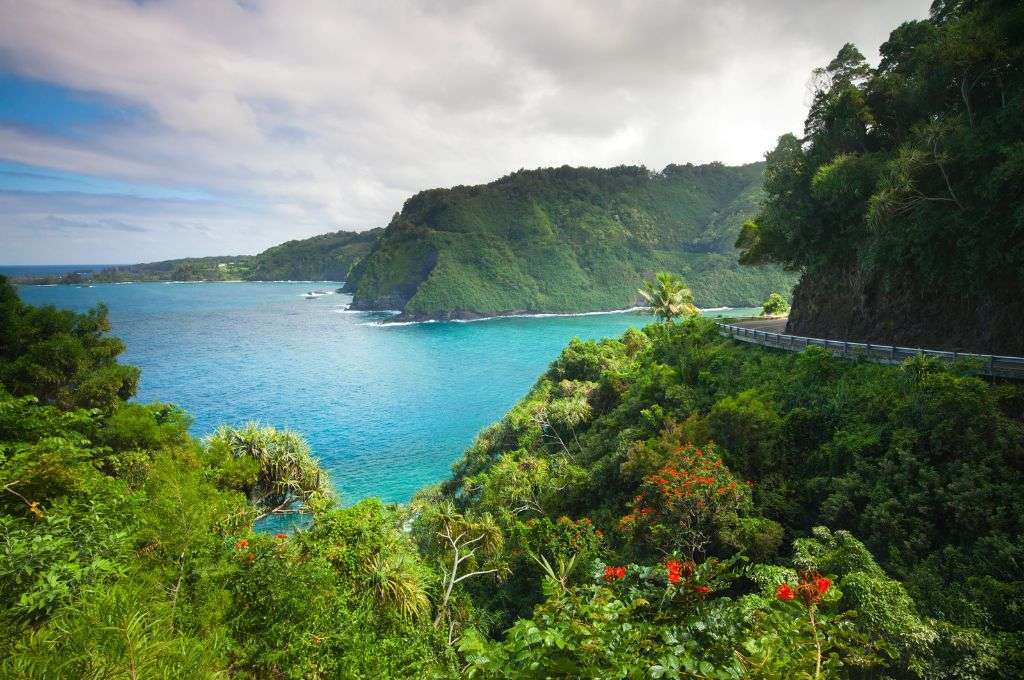 As you embark on this once-in-a-lifetime adventure, weighing the pros and cons of each option is crucial, as your experience of the legendary Hana Highway will greatly depend on your choice.
The Road to Hana is known for its narrow, winding path, which can be quite challenging for drivers unfamiliar with the road.
With over 600 curves and 59 one-lane bridges, it's easy to feel overwhelmed on this 64.4-mile stretch. Some travelers find the drive stressful and exhausting, which can take away from the overall experience.
Should You Drive the Road to Hana or Take a Tour?
When deciding to drive the road to Hana or take a tour, there are some factors to consider.
Driving offers flexibility but can be tiring and stressful. Tours provide guides and transportation but can be expensive and less flexible.
Ultimately, your decision will depend on your personal preferences and budget.
Bryan Berkowitz / Special to the Star-Advertiser / Aug. 2018
The Local Impact of Increased Tourism on Hana Highway
The increasing popularity of the Road to Hana has led to concerns about its environmental impact and the well-being of local communities. The influx of tourists has strained the delicate ecosystem and contributed to overcrowding at popular stops.
By reconsidering the drive, you can help minimize your footprint and show respect for the residents who call this beautiful place home.
The increasing number of visitors to this picturesque route has led to traffic congestion, parking problems, and concerns for the local community.
The congestion makes it difficult for residents to commute and obstructs emergency vehicles from reaching those in need. In June 2021 alone, the Maui Police Department issued 389 parking citations and 83 warnings to violators.
In response, many no-parking signs have been installed in normally jam-packed areas with people parking illegally and exploring. Some of those new signs seem to be working.
Along the Road to Hana, you'll come across many handmade signs that are important to a certain area. For example, 'no swimming' signs may be posted.
To address these concerns, a group called Hana Highway Regulation encourages visitors to choose a certified tour operator, providing a safer and more responsible alternative.
The group, formed in 2016, aims to tackle the increasing number of illegal tour operators, parking violations, and private property trespassing incidents.
To help address these issues, Hana Highway Regulation created a Road to Hana Code of Conduct, which outlines rules for visitors and tour operators to follow, including how to pull over for local traffic and avoid trespassing on private properties.
The group is pro-tourism and advocates for a better management system that considers community perspectives.
The advantages of choosing a certified tour operator are numerous. They ensure that travelers are well-informed about their surroundings and provide a secure experience as someone with extensive knowledge of the challenging road conditions.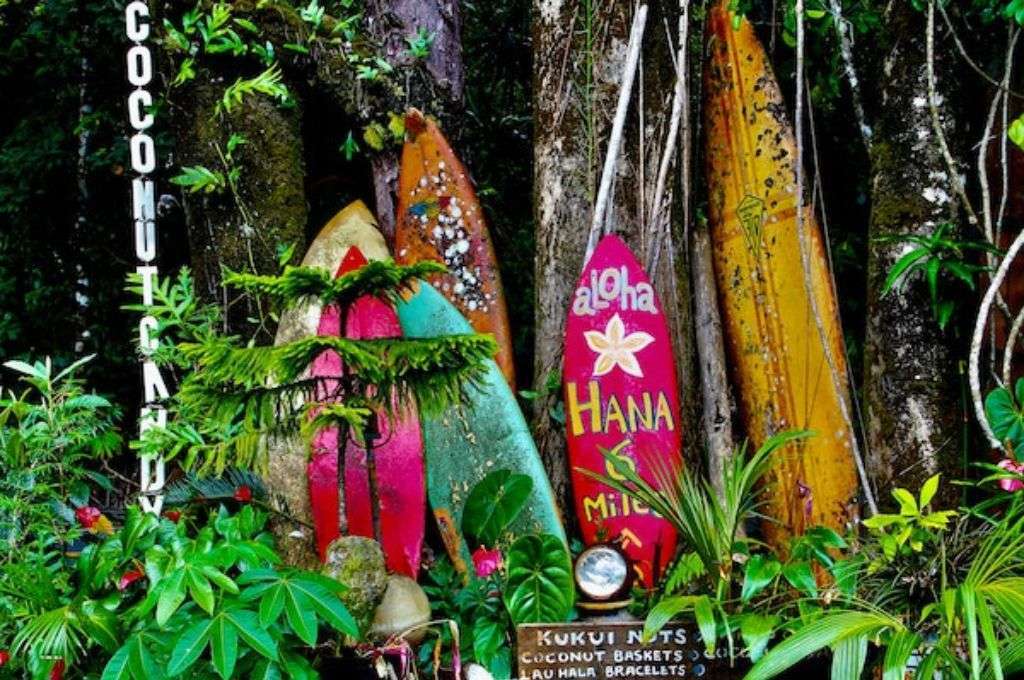 The Hawaii Tourism Authority Supports Responsible Tourism
The Hawaii Tourism Authority (HTA) is working on its own destination management action plan for the area and considers Hana Highway Regulation an important catalyst in moving management forward.
The HTA is a proponent of having staff at popular spots to help direct visitors and hopes to implement this in the future.
HTA spokesperson Ilihia Gionson encourages visitors to opt for a tour instead of driving, as it helps reduce illegal parking and traffic congestion.
"Going with a tour company ensures visitors will be going to culturally appropriate places where they are welcomed to visit," says Gionson.
Each tour can potentially take five to six cars off the road, depending on the number of passengers.
Weighing the Costs and Benefits of a Taking a Tour
While the cost of a tour can add up depending on your group size, it eliminates the stress of navigating the road yourself and provides a more comfortable experience than being cramped in a car.
Most importantly, a Road to Hana tour company like the Valley Isle Excursions tour offers many of the highlights people want to experience in Hana: the scenic drive, shopping for food and souvenirs, and the chance to swim at a black sand beach and a waterfall pool.
This tour covers more than enough for first-time visitors to Hana to make it a memorable trip.
See other certified Road to Hana tours
While driving, you tend to miss out on the roadside waterfalls as you focus on navigating the challenging route. As a passenger, you can enjoy the views, but you're also more prone to motion sickness.
Another advantage of joining a guided Road to Hana tour is that the guide shares unique insights about the places you visit—information you wouldn't have otherwise. Having that local insight is priceless.
Unique Stops Along the Way
As you embark on your unforgettable journey along the Road to Hana, prepare to be captivated by the extraordinary sights and hidden gems that await you.
In this section, we'll guide you through some of the must-see spots that truly make this drive an experience like no other.
It's important to consider starting your adventure from Kahului no later than 8:00 a.m. By hitting the road bright and early, you'll not only avoid the risk of navigating those winding turns after dark but also ensure you have ample time to embrace the stunning sights along the way fully.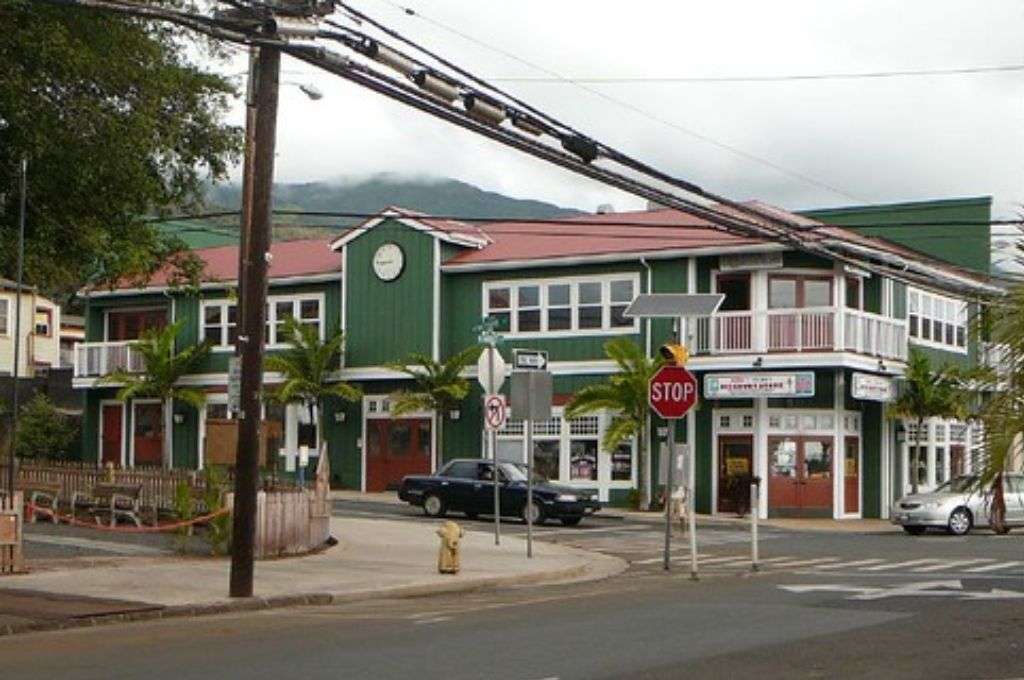 Your journey officially starts in the charming Paia Town, a laid-back beachside locale brimming with adorable shops and delightful eateries for that perfect breakfast bite.
Keep in mind that your next opportunity for food won't come until you reach the Garden of Eden Arboretum (a ticketed attraction) or a bit further along the route, where you'll find scrumptious, freshly-baked banana bread.
But if your appetite hasn't kicked in just yet, fear not—simply continue your adventure to the next mesmerizing stop!
Ho'okipa Beach, a renowned gem along the Road to Hana, is a veritable paradise for windsurfing and kite surfing enthusiasts.
This picturesque spot has garnered a global reputation as a premier destination for these thrilling water sports thanks to the consistently strong winds and impressive waves.
We encourage you to take a moment and stop by this captivating beach. You'll be treated to a spectacular view overlooking the shoreline from the elevated vantage point in the parking lot.
You can marvel at the skill and finesse of the surfers as they glide across the water. So, don't miss this opportunity to witness the exhilarating action that makes Ho'okipa Beach truly stand out!
The Waikamoi Ridge Trail is a family-friendly gem, perfect for those eager to take a break from the car and enjoy a rejuvenating walk amidst nature.
This relatively short, three-quarter-mile loop trail meanders through an enchanting forest of towering eucalyptus and mahogany trees, providing a refreshing respite during your Road to Hana adventure.
As you wander along the path, breathe in the crisp, fragrant air and appreciate the natural beauty surrounding you.
Keep in mind that today's journey involves hours of driving, so seize this opportunity to stretch your legs, invigorate your senses, and create lasting memories with your travel companions in this lush, green oasis.
Ke'anae Peninsula
Just a stone's throw away from the Hana Highway, the captivating Ke'anae Peninsula is a detour you won't want to miss.
Although it may add a few extra minutes to your journey, the breathtaking scenery that unfolds as the powerful ocean waves crash against the rugged lava rock formations is nothing short of mesmerizing.
This picturesque spot offers a unique opportunity to witness the raw beauty of nature as the untamed forces of water and earth collide.
And as an added bonus, you'll find conveniently located public restrooms near the peninsula, making this the perfect stop to recharge and take in the awe-inspiring views.
Aunty Sandy's Banana Bread
As you bid farewell to the majestic Ke'anae Peninsula, be sure to keep an eye out for Aunty Sandy's Banana Bread, a delightful gem nestled on the left side of the road.
Famed for their warm, freshly baked loaves, Aunty Sandy's serves up the most scrumptious banana bread you'll ever taste, prepared daily with love and care.
We can't recommend this stop highly enough—it's the perfect opportunity to satisfy your hunger and indulge in a local favorite.
Plus, with a considerable stretch of the journey still ahead before reaching the next major food hub at Nahiku Marketplace, there's no better time to treat yourself to a mouthwatering slice of heaven from Aunty Sandy's.
id = "AuntySandysBananaBread">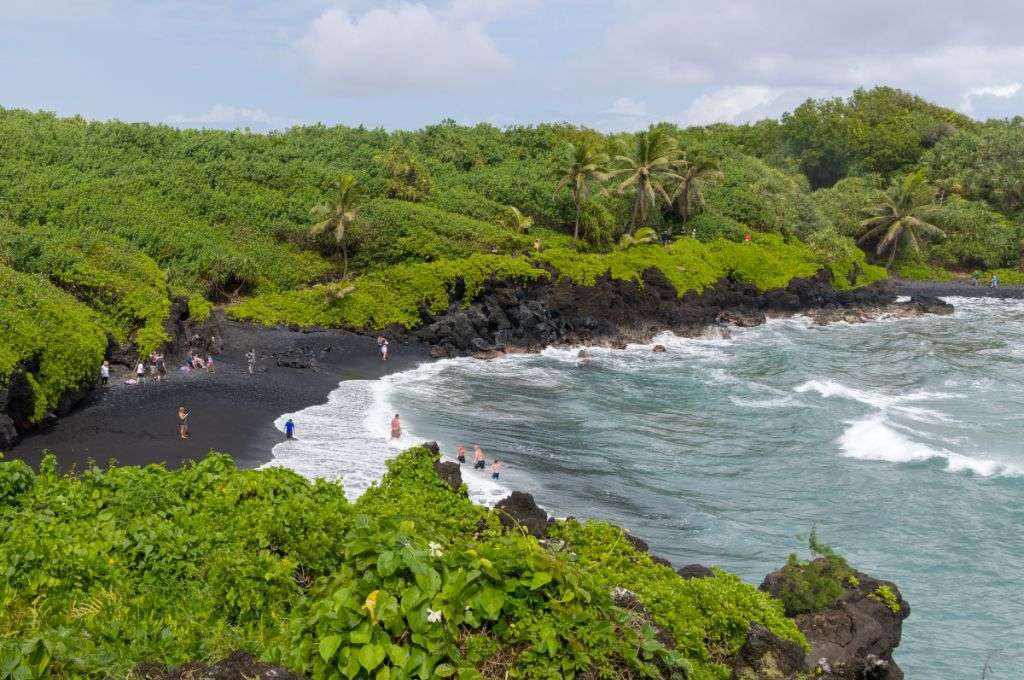 Wai'anapanapa Black Sand Beach
Experience the magic of one of Maui's rare black-sand beaches nestled along the Road to Hana. Formed when hot lava met the ocean and shattered, this unique beach starkly contrasts its counterparts.
Be sure to watch for the captivating freshwater cave connecting to the ocean, the impressive blowhole spouting water skyward, and the dramatic sea arch sculpted by erosion. This idyllic spot is perfect for stretching your legs, basking in the sun, or enjoying a leisurely picnic.
Please note that as of March 1st, 2021, reservations are required to visit Wai'anapanapa State Park. Bookings can be made up to 30 days in advance, with no same-day reservations allowed. Entry fees are $10 for parking and an additional $5 per person.
Secure your reservation at www.gowaianapanapa.com and learn how to plan your day around your reservation time. With a little preparation, you will surely have an unforgettable experience at this extraordinary black sand beach.
Seven Sacred Pools (inside the National Park)
Oheo Gulch, commonly known as the Pools of 'Ohe'o or the Seven Sacred Pools, is undeniably one of the most sought-after stops along the Road to Hana.
These enchanting cascading waterfalls flow into a series of crystal-clear swimming holes, providing the ideal spot to unwind and take a refreshing dip after a full day on the road.
As you bask in the natural beauty, reflect on the incredible sights and experiences you've encountered throughout your adventure today.
Please be aware that there's a $30 entrance fee per car to access Haleakala National Park. Keep in mind that the Seven Sacred Pools can become quite crowded.
The Road to Hana is an extraordinary journey showcasing the breathtaking beauty of Maui's landscapes, waterfalls, and beaches. When planning your adventure, the choice between driving yourself or embarking on a guided tour is a pivotal decision that will shape your overall experience.
Consider factors such as driving skills, environmental impact, and the benefits of local expertise when making your decision.
As tourism along the Hana Highway increases, it is important to act responsibly and respectfully towards the environment and local communities.
By choosing a certified tour operator, you not only contribute to a more sustainable approach to exploring the area but also ensure a safer, more informed, and enriching experience.
Whichever option you choose, be prepared to immerse yourself in the enchanting sights and hidden gems that make the Road to Hana a truly unforgettable adventure.
With proper planning and consideration, you'll be able to savor the extraordinary beauty of Maui's Hana Highway and create memories that will last a lifetime.
Source of quotes from SFGATE
FAQs (Frequently Asked Questions)
1. How long does it take to drive the entire Road to Hana?
The Road to Hana, a scenic highway on the eastern coast of Maui, Hawaii, stretches approximately 64 miles (103 kilometers) from Kahului to Hana. The drive itself, without factoring in stops, takes roughly 2.5 hours to complete.
However, due to the numerous attractions, such as waterfalls, beaches, and hiking trails, travelers are encouraged to allocate a full day to fully appreciate the breathtaking sights and experiences the journey has to offer.
2.
What is so special about Road to Hana?
With its 620 curves and 59 bridges, the road presents a unique driving experience that requires skill and attentiveness. This winding journey rewards travelers with unparalleled vistas of the rugged coastline, pristine beaches, and verdant valleys.
Numerous points of interest dot the route, including the Twin Falls, the Garden of Eden Arboretum, Wai'anapanapa State Park, and the Seven Sacred Pools at Ohe'o Gulch. These attractions provide opportunities for hiking, swimming, and exploration of the island's rich flora and fauna.
3. Is it better to drive the Road to Hana or take a tour?
Choosing between driving the Road to Hana independently or taking a guided tour depends on personal preferences and circumstances. Independent driving offers flexibility, privacy, and the ability to set your own pace, but requires experience and comfort in navigating challenging roads.
Guided tours provide expertise, convenience, and relaxation, but may limit flexibility and privacy, and can be more expensive. Ultimately, the decision should be based on your preferences, driving skills, and desired level of convenience to ensure an enjoyable experience along the Road to Hana.
4. What time should you start the Road to Hana?
To maximize your experience on the Road to Hana, it is advisable to start the journey early, ideally between 6:00 AM and 7:30 AM from Kahului. An early departure helps you avoid heavy traffic, secure parking at popular attractions, and allows ample time to explore points of interest without feeling rushed.
Additionally, this timing offers the advantage of experiencing some of the popular stops before they become crowded, enhancing your overall enjoyment of the scenic drive.
5. What is the best day to do the Road to Hana?
Sundays and Thursdays typically experience heavier travel days for visitors arriving and departing the island, which may result in fewer tourists on the Road to Hana. To optimize your journey, it is advised to start early, allowing you to make the most of your day and visit numerous attractions at a leisurely pace.
Exploring the Road to Hana is an excellent activity for those seeking an enriching experience in Maui while staying within budget constraints.