Hawaiian Plate Lunch: A Brief History and Where to Find the Best in Hawaii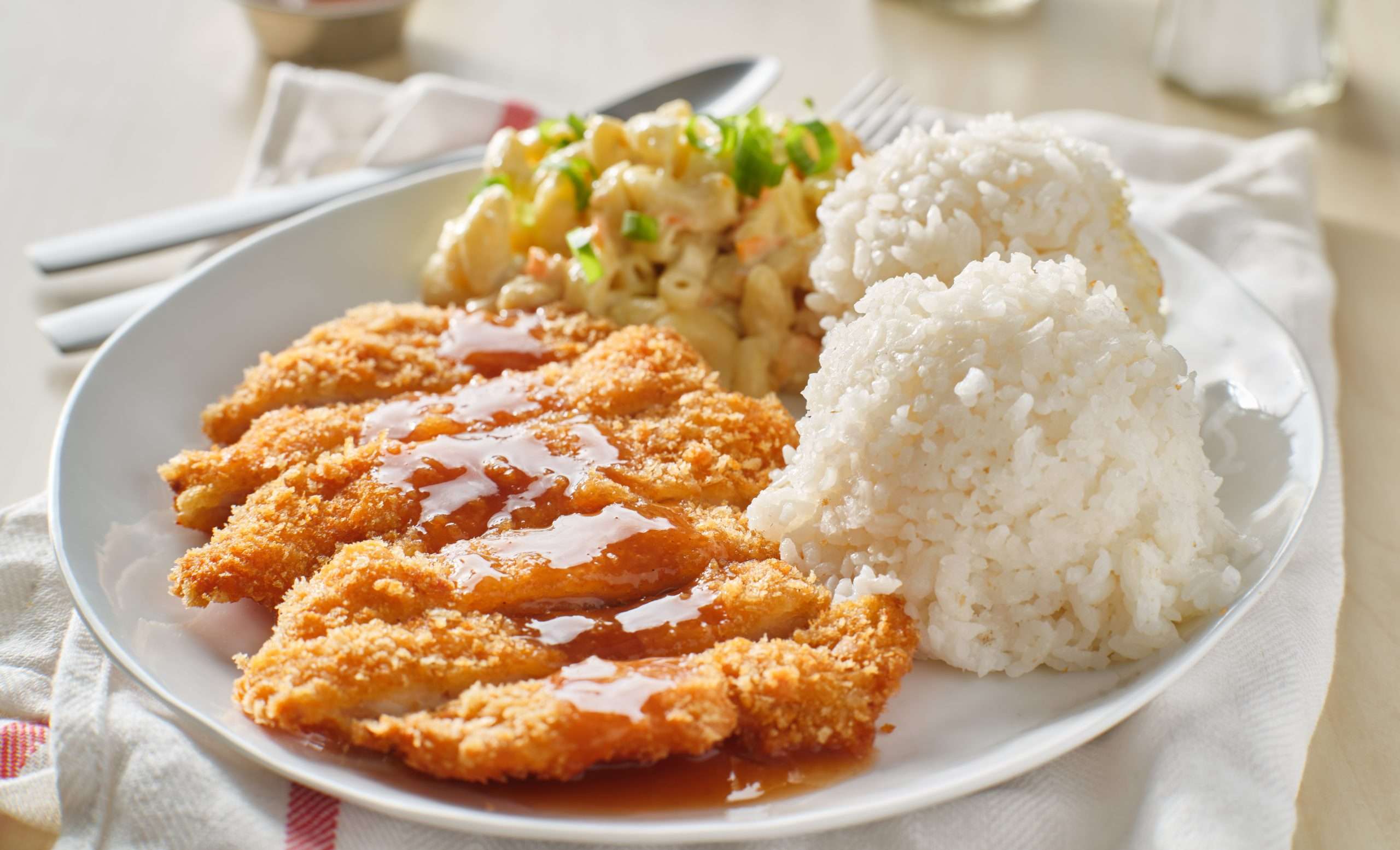 What is a Hawaiian Plate Lunch?
A Hawaiian plate lunch is a meal that includes a protein (such as teriyaki beef, chicken katsu, or kalua pork), two scoops of rice, and a scoop of macaroni salad. The dish is believed to have originated in the 1880s when plantation workers in Hawaii would bring their lunches to work.
Over time, the dish evolved to become a popular and affordable meal option throughout the islands. Today, the Hawaiian plate lunch is an iconic part of the state's food culture and can be found at local eateries, food trucks, and restaurants across Hawaii and the world.
id = "WhatisaHawaiianPlateLunch">
This post may contain affiliate links, meaning that I may earn a commission if you use a link provided.
This post gives general info and isn't legal or authoritative advice. It helps travelers with tips but can't replace personal abilities, fitness, experience, or local knowledge. Marine activities have risks; assess conditions and follow local laws.
When it comes to Hawaiian cuisine, thoughts of pineapple pizza and poke bowls may come to mind. While they are certainly delicious dishes, there's a meal that captures the very essence of Hawaiian food – plate lunch.
A takeaway meal consisting of white rice, macaroni salad, and a meat of your choice, all in a single container, perfect for a beach or park visit. You may wonder where it came from and where you can find the best ones. In this ultimate guide to Hawaiian plate lunch, we'll answer all those questions and more.
It's time to discover all the need-to-knows of one of Hawaii's iconic meals!
Explanation of Hawaiian Plate Lunch and Its Popularity
As a visitor to Hawaii, you're in for an authentic treat when you try the renowned Hawaiian plate lunch. This go-to meal is both affordable and satisfying – a true staple of Hawaiian cuisine that has captured the hearts (and stomachs) of locals and tourists alike.
The multicultural roots of this scrumptious meal stem from the diverse backgrounds brought to Hawaii by immigrants from places like China and Japan during plantation times in the 1880s.
Brief History of the Dish and Its Cultural Significance
The rich history of the Hawaiian plate lunch dates back to the 1880s when Hawaii was home to bustling pineapple and sugar plantations.
Workers from different cultural backgrounds, such as Chinese, Japanese, Korean, Filipino, and Portuguese immigrants, gathered during their midday meal breaks.
Over time, plantation workers began sharing and exchanging foods in their lunches, resulting in a culinary melting pot that birthed what we know today as the Hawaiian plate lunch.
The fusion of flavors represented in this humble dish is delicious and symbolizes the multicultural roots of modern-day Hawaii.
Over time, these meals evolved into creative combinations showcasing different elements from various cultures such as Japanese teriyaki beef, Korean kalbi ribs, Chinese shoyu chicken, and Hawaiian favorites like loco moco or kalua pork – all served with two scoops of rice and mac salad on one plate.
Examples of Popular Plate Lunch Combinations
Some of Hawaii's most popular plate lunch combinations include the Loco Moco, a hearty meal consisting of rice, a hamburger patty, fried eggs, and brown gravy.
Another favorite is Kalua Pork with cabbage and macaroni salad on the side.
For seafood lovers, Poke Bowl is a must-try dish that features fresh raw fish served over rice with vegetables and seasonings.
BBQ chicken or beef teriyaki are also common choices for meat options. Vegetarians can enjoy mixed plates featuring tofu or vegetable stir-fry alongside traditional sides like macaroni salad.
Where to Find the Best Hawaiian Plate Lunch
Discovering where to find the best Hawaiian plate lunch is one of the most exciting parts of a trip to Hawaii. We've got you covered with our top restaurant recommendations, local markets, insider tips, and must-try dishes.
Top Restaurants and Food Trucks
As a visitor to Hawaii, you'll find numerous restaurants and food trucks that specialize in plate lunch.
Rainbow Drive-In is a classic spot that has served generations of locals and visitors since 1961.
Located on Kapahulu Avenue, this outdoor eatery is known for its hefty portions of delicious dishes like teriyaki beef, fried chicken, and chili dogs.
Diamond Head Market & Grill also deserves mention thanks to its mouth-watering kalua pork plate lunches and was featured on the popular show Diners, Drive-Ins, and Dives.
Zippy's fast-food chain offers great value, with almost two dozen locations across Oahu serving everything from burgers to saimin.
L&L BBQ has become one of the most beloved chains in Hawaii thanks to their signature Filipino-inspired mix plate featuring rice, macaroni salad, and your choice of any two meats such as chicken katsu or Kalbi ribs.
Geste Shrimp Truck features huge plates of tasty garlic butter shrimp, while Aloha Plate Food Truck highlights poke bowls alongside crowd-pleasing favorites like spam musubi (a type of sushi roll filled with Spam).
Must-Try Hawaiian Plate Lunches
Indulge in the mouthwatering flavors of Hawaiian BBQ Plate, Loco Moco, Spam Musubi, Kalua Pork and Poke Bowl.
Hawaiian BBQ Plate
One of the must-try dishes for visitors to Hawaii is the Hawaiian BBQ Plate. This mouthwatering dish consists of tender and juicy barbecue chicken or pork, served with a scoop of fluffy white rice and creamy macaroni salad on the side.
The sweet tangy flavor of the barbecue sauce pairs perfectly with the savory meat, making this plate lunch a favorite among locals and tourists alike.
You can find this delicious meal at any local market or festival in Hawaii and at popular restaurants like L&L Hawaiian Barbecue and Rainbow Drive-In.
Loco Moco
As a visitor to Hawaii, you should try Loco Moco, which is a popular comfort food in the islands. It's a dish that can be enjoyed for breakfast, lunch, or dinner and consists of a hamburger patty on top of white rice, topped with an egg and mushroom gravy.
The dish is simple yet hearty and gives you a taste of Hawaiian soul food. You'll find variations of this dish all over Hawaii, but the traditional version remains one of the most popular thanks to its delicious combination of flavors.
Spam Musubi
One of Hawaii's most unique and iconic handheld treats is Spam Musubi. It consists of a slice of cooked, canned pork, usually SPAM, on top of a block or ball of rice wrapped with dried seaweed.
SPAM Musubi has become so popular that it has inspired variations such as bacon and egg musubi or teriyaki chicken. It's an affordable and convenient snack perfect for travelers on-the-go who want to experience authentic Hawaiian cuisine.
Kalua Pork
As you explore the world of Hawaiian plate lunch, it's hard to miss one of its most traditional dishes: kalua pork. This succulent and flavorful meat is a must-try for anyone visiting Hawaii, whether at roadside stands, drive-ins, or hole-in-the-wall restaurants.
Kalua pork is seasoned with Hawaiian salt and roasted until it's fall-off-the-bone tender. It usually comes served with white rice or macaroni salad and is often used in other Hawaiian dishes like lau lau which features pork wrapped in Lu'au leaves and served together with rice and poi.
Poke Bowl
The poke bowl is one dish that has surged in popularity both in Hawaii and on the mainland. Typically, poke (pronounced po-kay) consists of cubed raw fish seasoned with soy sauce, sesame oil, and spices.
Served over a bed of rice or salad, it's a healthy and flavorful option for lunch or dinner. Hawaiian plate lunches frequently offer varieties of poke bowls – from traditional yellowfin tuna to salmon to octopus.
One famous variation you'll find on menus across Hawaii is "poke nachos," which replaces the usual rice base with crispy tortilla chips.
id = "PokeBowl">
Key Takeaways
Hawaiian plate lunch is a delicious and affordable take-away meal that consists of rice, macaroni salad, and your choice of meat or seafood.
Plate lunches originated in Hawaii's plantation era when workers needed quick midday meals. It represents the multicultural heritage of Hawaii with its fusion of various cuisines from different countries such as Japan and China.
You can find numerous variations on traditional plate lunch recipes, including vegetarian options, creative twists on the classic recipe, and fusion cuisines incorporating other cultures' cuisine elements. Visitors to Hawaii can try this iconic dish at top restaurants and food trucks like Rainbow Drive In or L&L BBQ chain all over the islands.
Frequently Asked Questions:
1. What is the Difference Between a Hawaiian Plate Lunch and a Bento Box?
Hawaiian plate lunch and bento boxes are both popular lunch options, but they differ in several ways. A Hawaiian plate lunch typically consists of two scoops of rice, one scoop of macaroni salad, and one type of meat or fish.
Bento boxes have been a part of Japanese cuisine for centuries. Additionally, bento boxes often feature various small portions arranged beautifully in separate compartments, while Hawaiian plate lunches come together on one large platter or styrofoam container.
2. Can I Find Hawaiian Plate Lunch Outside of Hawaii?
Yes, it is possible to find Hawaiian plate lunch outside of Hawaii. Due to the popularity and demand for this dish, many restaurants across the United States have started serving their own versions of plate lunches.
There are many great spots in the Las Vegas and Southern California areas.
One of my favorite spots in our home of SoCal is North Shore Plate Lunch.
3. What is the Typical Cost of a Plate Lunch in Hawaii?
On average, the cost of a plate lunch can range from $8 to $16 per person for breakfast and lunch, while dinner costs around $14 to $25 per person.
It's important to note that eating cheaply in Hawaii can be quite a challenge due to higher food costs compared to the mainland.
You'll find that prices may be more affordable at some local markets and festivals than at restaurants or touristy spots.
4. What are Some Common Sides or Additions to a Plate Lunch?
When it comes to Hawaiian plate lunch, there are a few common sides and additions that you're likely to see on most menus. One staple side is macaroni salad, which is often served in a scoop alongside your main dish.
Fresh pineapple is another popular addition to many plate lunches. Whether served grilled or fresh and juicy, this tropical fruit adds a sweet tanginess that pairs well with savory meats like chicken or pork.
For those looking for something green to balance out all those carbs and proteins, some plate lunch spots offer simple salads made from a mix of greens like lettuce or kale along with cucumber slices and cherry tomatoes.