The Best Things to Do in Kauai, Hawaii
Welcome to Kauai, the oldest and lushest of the main Hawaiian islands! With its pristine beaches, breathtaking landscapes, and rich culture, Kauai offers unforgettable experiences for every traveler.
Dive into this guide as we explore some of the fun things and best things to do and see in Kauai – from thrilling adventures to rejuvenating relaxation activities. Read on and discover your dream Kauai vacation as you escape to this paradise island with these Kauai travel tips.
things to do in kauai
Planning a trip to Hawaii? Have any questions? Join our Hawaii's Best Travel Facebook group here now! It's the perfect place to ask any questions and to be inspired!
This post about things to do in Kauai may include affiliate links. If you purchase using one of these links, I may receive a small commission to support this blog.
This post offers general information only and should not be considered legal, authoritative advice. It aims to provide travelers with knowledge for safe and enjoyable outdoor activities but cannot replace individual swimming abilities, physical fitness, experience, or local up-to-date knowledge. Be aware that marine activities carry risks, and participants must assess weather, sea conditions, and hazards beforehand. Adhere to local laws and regulations.
1. Explore the
Napali Coast
(Na Pali)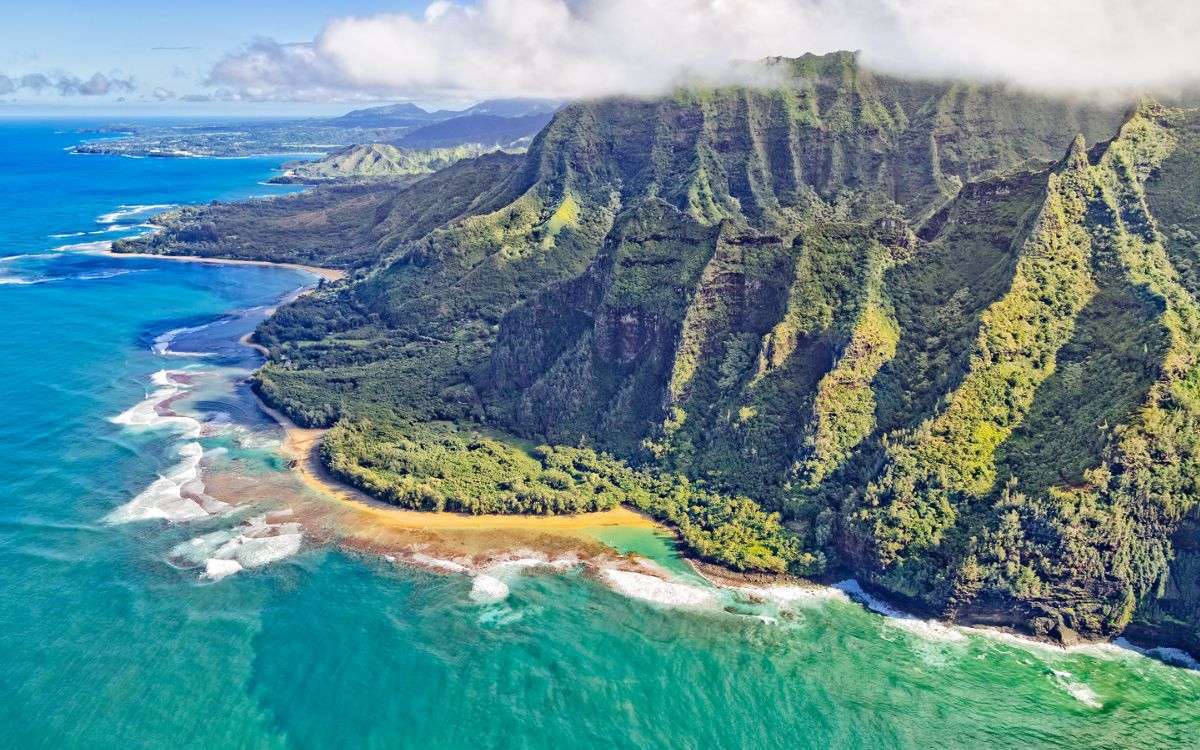 .Located on Kauai's northwest side, the Napali Coast State Wilderness Park is a must-visit destination, famous for its emerald-green cliffs and pristine turquoise waters. To make the most of your trip, consider these popular options for exploring this stunning coastline:
Boat Tours
Cruise along the shoreline for up-close views of the cliffs, waterfalls, and secluded beaches. Many tours offer snorkeling opportunities, allowing you to discover vibrant marine life. One of our favorite companies is Captain Andy's
Kayaking
For the adventurous, paddle past dramatic cliffs and through sea caves. This option requires some experience and a good level of fitness but is well worth the effort. Check out Kayak Kauai
Helicopter Tours
Experience a bird's-eye view of the Napali Coast to appreciate its magnitude and vivid colors truly.
Whichever option you choose, your Napali Coast adventure will be nothing short of magical. Here are some tours to consider.
2. Hike the Kalalau Trail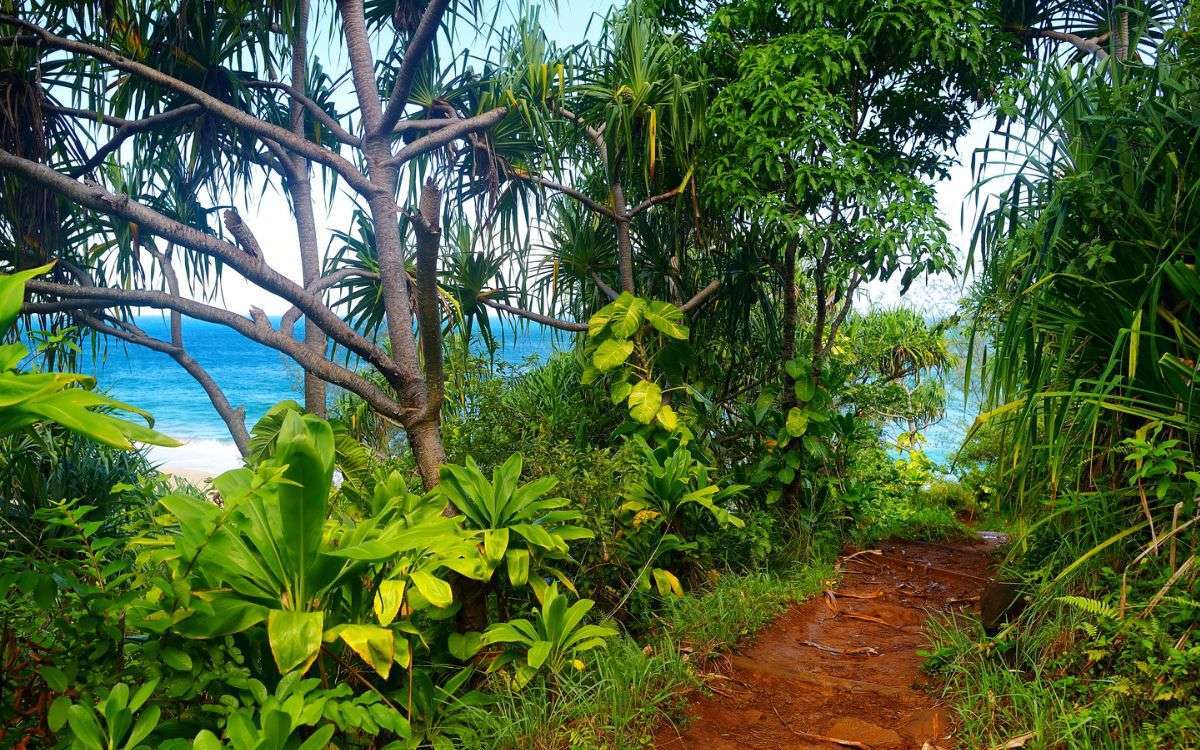 The Kalalua Trail and Hanakapiai Falls is within the Haena State Park. Please note that advanced reservations are currently required. You can get those here.
One of the most exciting things to do in Kauai is walking the Kalalau Trail, a world-famous 22-mile round-trip hiking path initially built in the late 1800s.
This challenging trek takes adventurers along the breathtaking Napali Coast, showcasing verdant valleys, awe-inspiring waterfalls, and enchanting sea caves.
Anything past the 2-mile mark on the coast requires a camping permit.  Anyone hiking to Hanakapiai Falls can do so on a day pass/shuttle pass.
Please do NOT swim at Hanakapiai Beach due to the numerous drownings there.
End your journey at the pristine Kalalau Beach, where you can truly appreciate Hawaii's natural beauty.
The rugged terrain of this tropical paradise attracts not only hikers but also kayakers seeking an unforgettable experience on Kauai's north shore. While exploring this iconic trail, be prepared to encounter lush flora and vibrant wildlife unique to the Hawaiian Islands.
As you traverse rocky cliffs and navigate suspension bridges over roaring rivers flowing into Waimea Canyon State Park – known as "the Grand Canyon of the Pacific" – rejoice in discovering one of Hawaii's unspoiled gems that will leave a lasting impression on anyone who undertakes its captivating course.
Watch for sea turtles while passing by spectacular views of cascading waterfalls plunging into deep pools below! Get more info here.
Podcast Episode on Hiking Etiquette
3. Kayak Hanalei Bay on the North Shore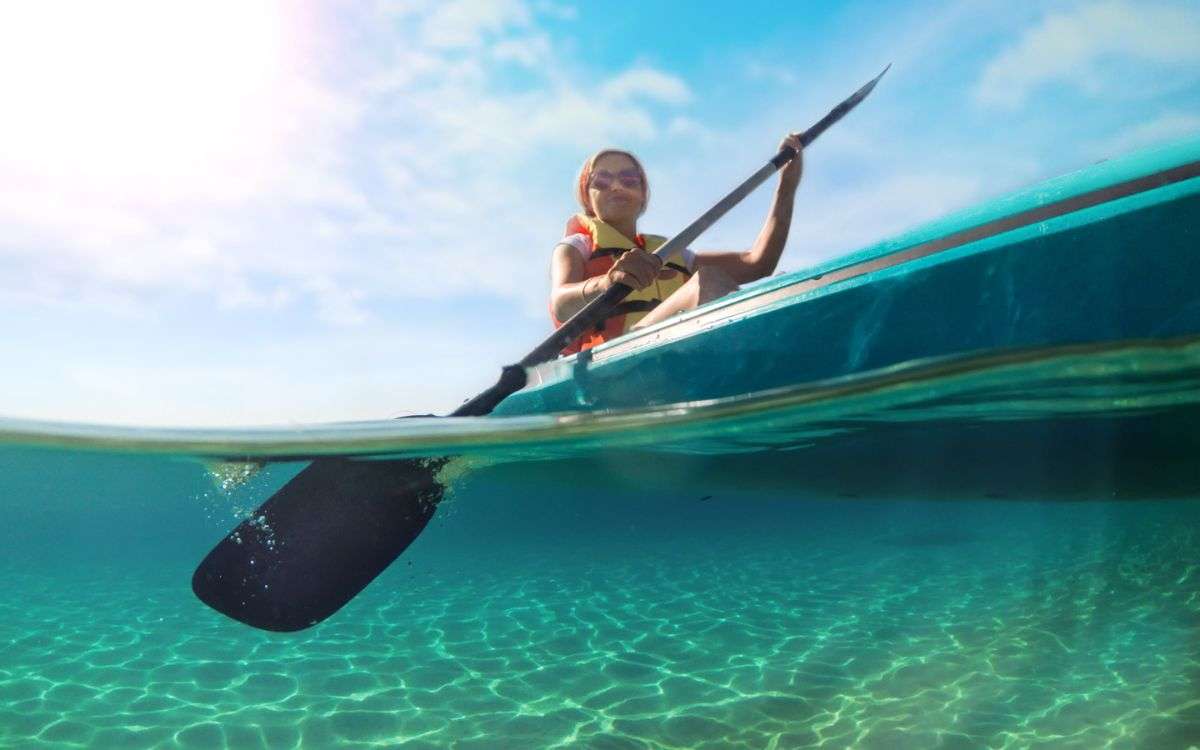 Kayaking Hanalei Bay is one of the most popular adventure activities visitors can enjoy in Kauai, Hawaii. The bay is the largest natural on the island, offering a stunning backdrop for a sunrise or sunset kayak tour.
Kayak tours usually start from the Hanalei pier and paddle upstream along the Hanalei River, passing by taro fields and other scenic views.
Aside from kayaking, many visitors enjoy other water activities at Hanalei Bay, such as surfing, swimming, bodyboarding, and paddling. The wooden pier at Hanalei Bay is known to offer some great photo opportunities with its gorgeous mountainous background during sunrise or sunset hours.
If you're looking for an unforgettable experience in the north shore of Kauai, kayaking at Hanalei Bay should be on your list!
id = "NO">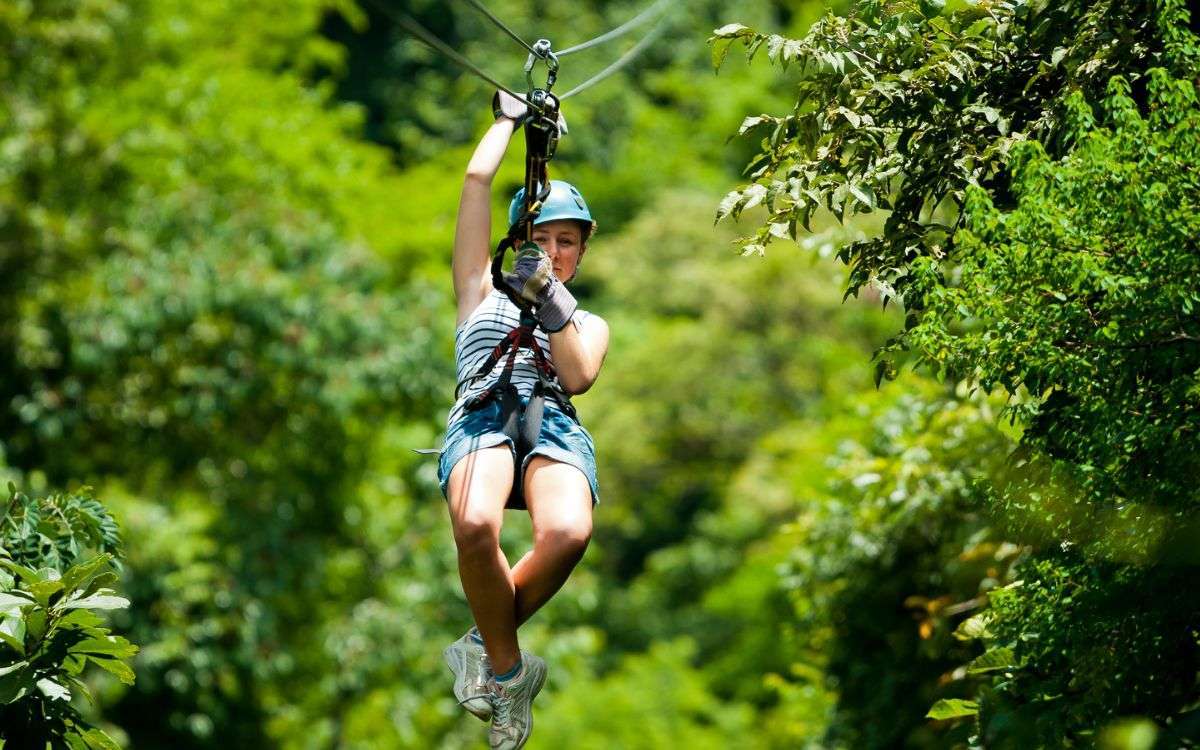 If you're looking for a thrilling adventure in Kauai, ziplining in Koloa should definitely be on your list. With the longest zipline course on the island, covering 22,000 acres of Hawaii's first sugar plantation on the south shore of Kauai, the experience is exciting and awe-inspiring.
The Waita Zipline is half a mile long and one of the featured attractions of Koloa Zipline Adventure. It's no wonder that this tour has received top ratings from over 2,000 reviews.
Not only does ziplining in Koloa offer adrenaline-pumping excitement, but it also offers breathtaking views of lush scenery and incredible wildlife below. As you soar through the air between each line, take a moment to appreciate the natural beauty around you.
Along with Outfitters Kauai, Shaka Zipline, and Backcountry Zipline Tour – all similarly rated across multiple platforms – this attraction is an unforgettable highlight for any thrill-seeker visiting Hawaii's oldest island.
Whether you're traveling solo or with friends/family members, anyone can participate in this activity. It makes it perfect for those seeking memorable bonding moments during their vacation trip to Kauai!
id = "NO">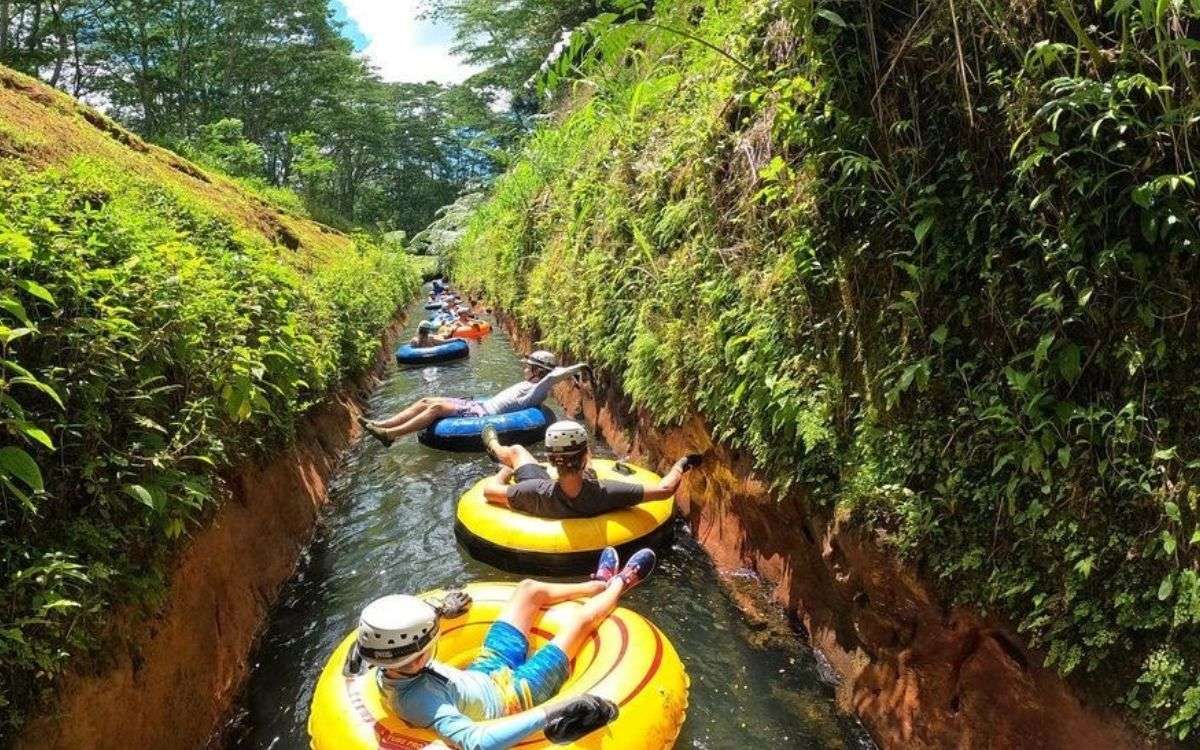 Experience the thrill and excitement of tubing adventure in Kauai, as you leisurely float down open canals and sugar plantations. The unique tubing experience is suitable for children aged 5 years and above, making it a fun family-friendly activity.
Kauai Backcountry Adventures offers a mix of scenic views, flowing water through flumes and tunnels, little waterfall drops, and a relaxing lazy experience.
With some tours offering equipment and refreshments or heading to snorkeling spots, the mountain tubing adventure usually lasts 4 to 6 hours at $149.00 per person. This is an unforgettable way to get up close with nature while having some fun under the sun in tropical surroundings.
So don't miss out on this incredible opportunity during your visit to one of Hawaii's most beautiful islands!
id = "NO">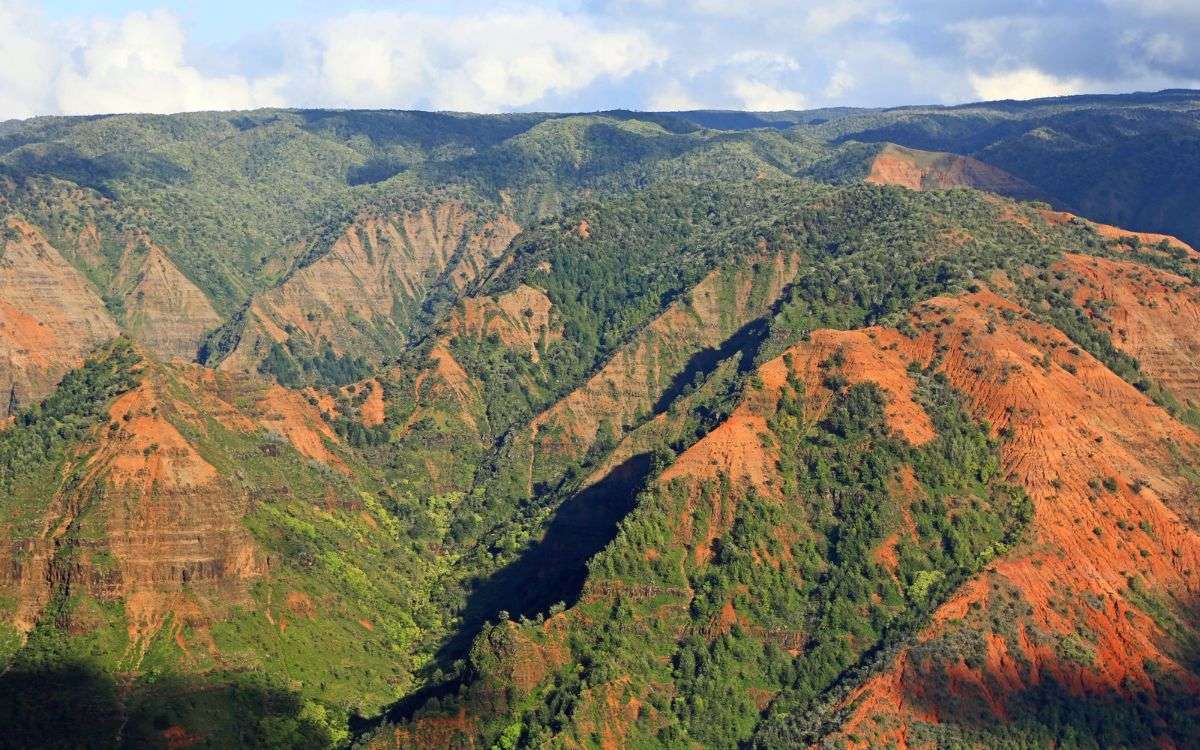 Waimea Canyon is a breathtaking State Park on the island of Kauai, often called the Grand Canyon of the Pacific. This stunning natural wonder spans 14 miles long, one mile wide, and reaches depths of up to 3,600 feet. The canyon's vivid red and green hues offer spectacular views that awe visitors.
Please be aware that there is a charge for parking. 
Hiking enthusiasts will not want to miss out on exploring Waimea Canyon's numerous trails. The park offers hiking options for hikers of all levels, including easy walks along well-maintained paths and more challenging treks leading down into the canyon.
So whether you're an experienced hiker or just looking for some leisurely exercise with your family or friends, Waimea Canyon has something for everyone to enjoy.
In addition to its scenic beauty and hiking trails, Waimea Canyon boasts fantastic lookout points where visitors can take in panoramic views of the area's lush vegetation and cascading waterfalls.
With so much natural beauty waiting to be discovered at this State Park, it's no wonder that visiting Waimea Canyon is considered one of the best things to do while on vacation in Kauai.
id = "NO">
7. Visit Limahuli Garden and Preserve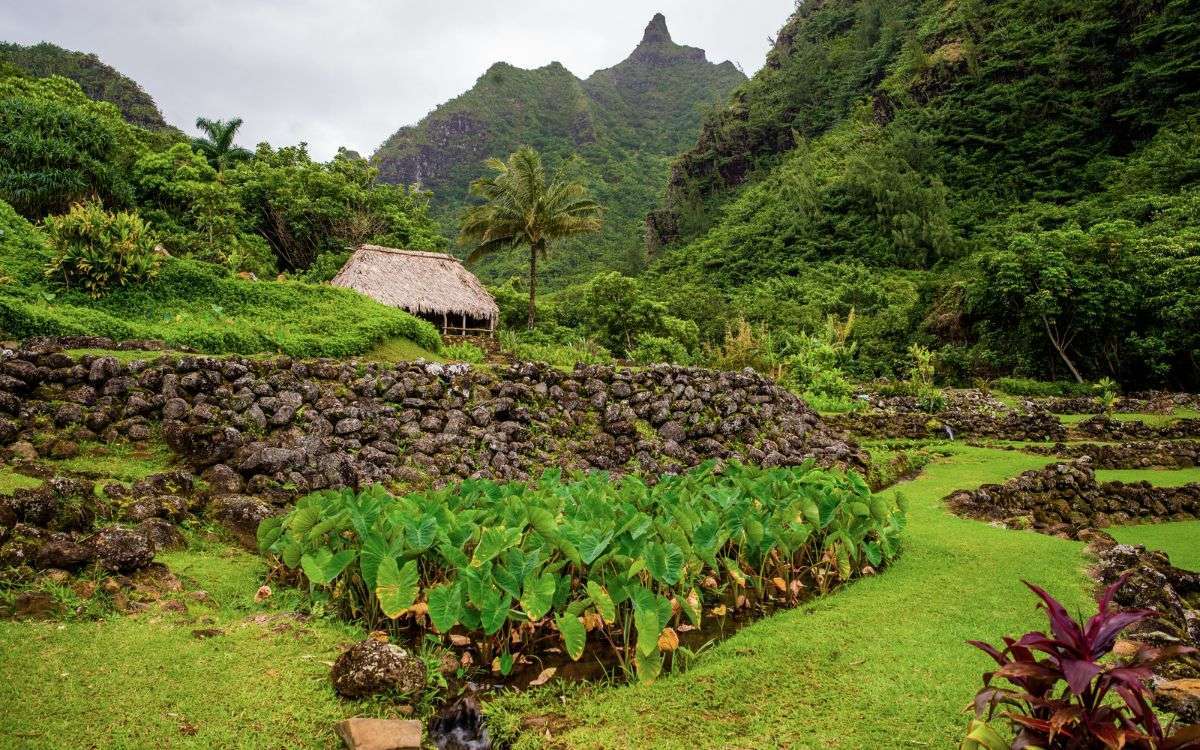 Limahuli Garden and Preserve is a lush, tropical garden showcasing Hawaiian flora's beauty. As one of five botanical gardens in Kauai, this National Tropical Botanical Garden is renowned for its stunning landscapes and rich cultural heritage.
Visitors can take a self-guided tour or join a guided tour to learn about the history and significance of the plants found within. With over 1,000 plant species on display, Limahuli offers an enchanting experience for nature lovers and photography enthusiasts.
Beyond its natural beauty, Limahuli honors traditional Hawaiian ways of life by preserving ancient sites such as taro patches and sacred heiau (temples). The garden also serves as a refuge for many rare and endangered plant species, protecting Hawaii's delicate ecosystem.
With 720 reviews on TripAdvisor averaging 4.5 stars, it's no wonder why visitors consider Limahuli Garden and Preserve among Kauai's must-see attractions. So if you want to immerse yourself in Hawaiian culture while experiencing exotic flora up close, Limahuli should definitely be added to your itinerary!
id = "NO">
8. Hike the Trails in Kokeʻe State Park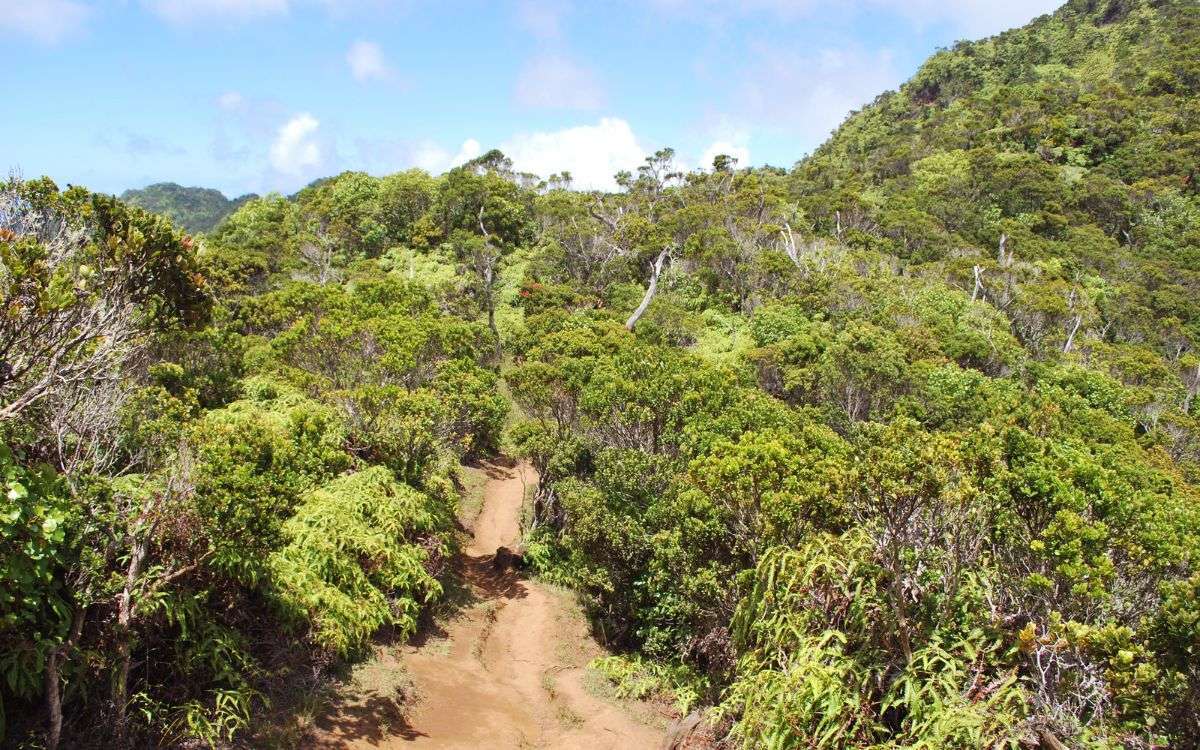 Kokeʻe State Park boasts over 45 miles of hiking trails, perfect for nature enthusiasts looking to explore Kauai's stunning scenery. The park's hiking trails give visitors a unique experience that lets them get up close and personal with the island's lush vegetation and diverse wildlife.
Please be aware that there is a charge for parking.
Some of the most popular hikes in Kokeʻe include the Awaawapuhi Trail, which leads hikers through dense forests before opening up to breathtaking views of Napali Coast, and the Alaka'i Swamp Trail, which takes hikers on a journey through Hawaii's rarest ecosystem.
There is also the Waimea Canyon Trail for those seeking an easy hike suitable for families or first-time hikers. This trail offers panoramic views of Waimea Canyon – often referred to as the "Grand Canyon of Pacific" – making it one of the top nature activities in Kauai.
Hikers can explore various overlooks along this trail, taking in beautiful sights like cascading waterfalls and vibrant rainbows.
Kokeʻe State Park is a must-visit destination for anyone who loves hiking and exploring nature at its finest.
With picturesque trails leading through wet forests or offering incredible vistas from high above cliff faces, adventure seekers have plenty of opportunities on this beautiful Hawaiian Island.
id = "NO">
9. See Wailua Falls and Opaeka'a Falls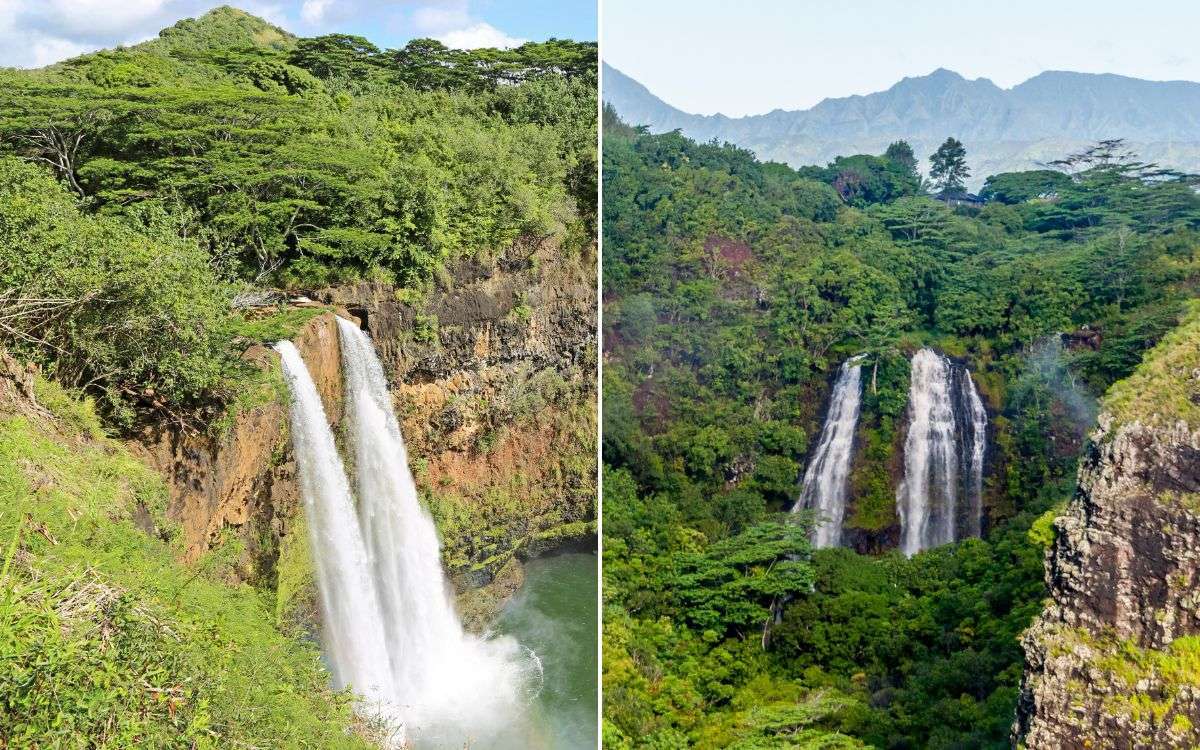 Wailua Falls and Opaeka'a Falls are two of the eleven stunning waterfalls visitors can't miss in Kauai. Wailua Falls, located in Wailua River State Park, is a 173-foot waterfall cascading into a beautiful pool below.
On sunny days, visitors can see a rainbow forming above the falls. Just a short drive away is Opaeka'a Falls, which flows over basalt cliffs and drops about 150 feet into a tranquil pool lined with tropical foliage.
Both falls offer breathtaking views and excellent photo opportunities for nature lovers. Visitors can easily view the top of Wailua Falls or Opaeka'a Falls from the lookouts.
For those who prefer something more adventurous, consider taking a helicopter tour to get an aerial view of these magnificent falls and other natural wonders on the island. Don't forget your camera!
Please observe all signage, trails, and guardrails.
id = "NO">
Observing Hawaiian monk seals is considered one of the top nature activities on Kauai. These endangered marine mammals are a beloved part of Hawaii's ecosystem, and their playful antics make for an unforgettable experience.
With one of the largest populations in Hawaii, visitors have plenty of opportunities to spot these magnificent creatures lounging on the beach or swimming in the clear waters near shore.
It's important to remember that although watching monk seals is a great activity, it's critical not to disturb them. Visitors can learn about their conservation at places like Kilauea Point National Wildlife Refuge or Hanalei National Wildlife Refuge.
Additionally, NOAA Fisheries provides safety tips for observing monk seals in their natural habitat, such as staying at least 50 feet away from resting seals and avoiding loud noises that may startle or disrupt them.
Recommended viewing distance: At least 50 feet (15 meters) away—on land and in water.
View mother seals and their pups from at least 150 feet (about 45 meters) away
Stay behind any signs or barriers.
Use the "rule of thumb" to determine a safe distance (if no signs or barriers are present)
Make a "thumbs up" gesture and extend your arm straight in front of you.
Turn your thumb parallel to the ground in your line of sight of the seal.
If your thumb covers the entire seal, you are likely far enough away (about 50 feet or 15 meters)
Observing Hawaiian monk seals is an excellent way to connect with Hawaii's unique wildlife while learning about conservation efforts firsthand. Don't forget your camera and binoculars to observe them from afar and capture memories that will last a lifetime!
11. Take a Shelter Dog on a Field Trip
Photo courtesy of Kauai Human Society
One of the unique activities offered by the Kauai Humane Society is their "Field Trip for Shelter Dogs" program. This program allows visitors to take a shelter dog on a budget-friendly field trip while enjoying the stunning natural beauty of Kauai.
Visitors can choose from 3 to 10 lucky dogs who get to explore areas beyond the shelter's premises.
This activity is rewarding for visitors and creates an opportunity for these dogs to socialize and potentially find permanent homes.
The program was designed in honor of Jian Mehta and has become quite popular among tourists looking for a meaningful way to give back during their vacation.
If you participate in this program, handle the dogs carefully and attentively. It's essential not only for your safety but also for the welfare of these lovable animals. Who knows, you may make a new furry friend while staying on this tropical island paradise!
12. Relax at Poipu Beach Park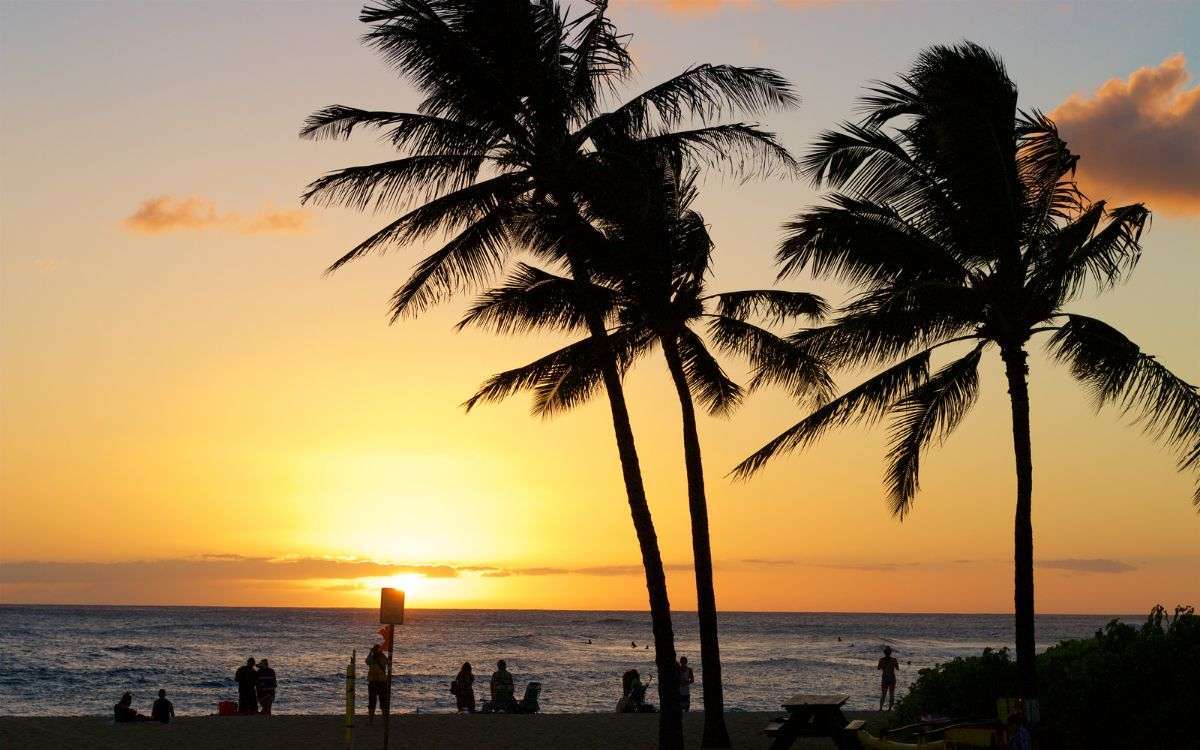 Poipu Beach, the South Shore's most popular beach, is nestled among Poipu Beach Park and several resorts. Named "America's Best Beach" by The Travel Channel, it stands out as the top choice among the 10 best beaches selected nationwide.
Poipu Beach is known for its family-friendly atmosphere and inviting environment. The beach is perfect for visitors of all ages, with lifeguards on duty to ensure a safe and enjoyable experience.
The crystal-clear waters and abundant marine life make Poipu Beach an ideal spot for snorkelers, while the gentle waves are perfect for novice surfers or boogie-boarders.
Famous for its friendly turtles and seals, Poipu Beach Park guarantees unforgettable wildlife encounters. So, don't forget to pack your camera and capture those magical moments!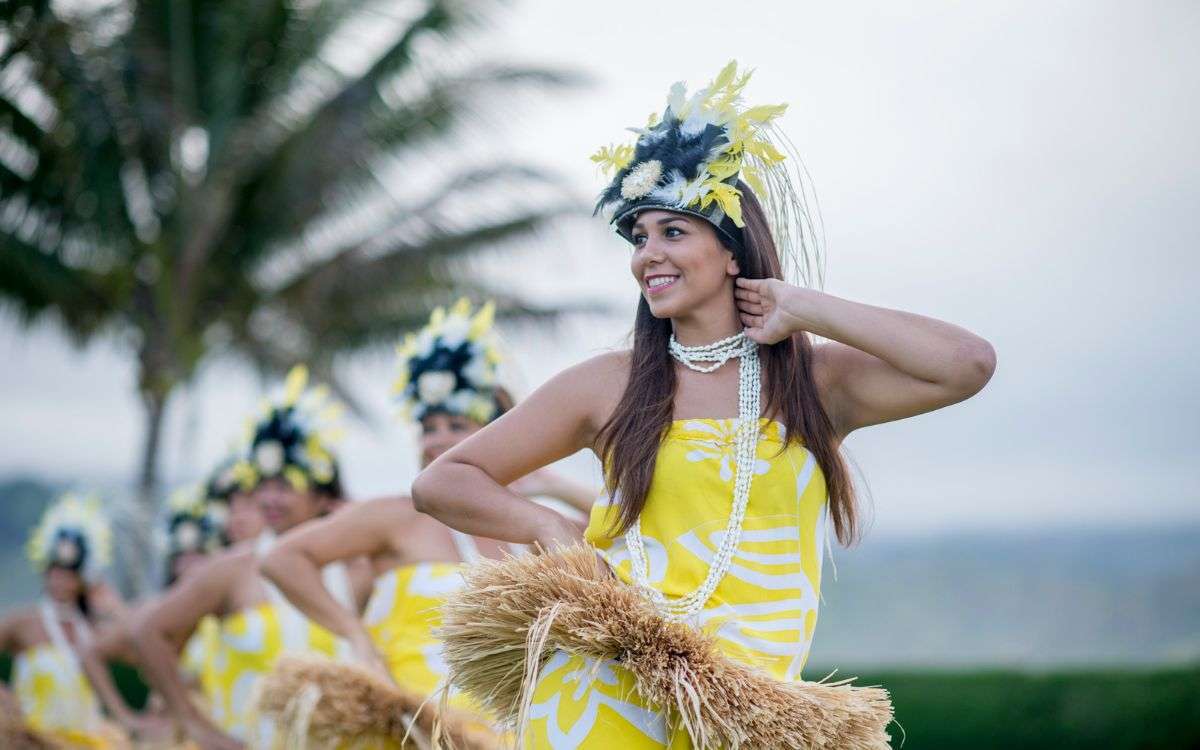 Attending a luau in Kauai is a cultural experience like no other. These festivities are held throughout the island, but some of the best can be found on the south shore.
The event typically begins with a lei greeting and Hawaiian music as guests gather around open-air pavilions where tables with tropical flowers await them.
As you feast on traditional Hawaiian dishes such as Kalua Pork, poi, and laulau, hula dancers take center stage to perform ancient dances that tell stories of Hawaii's history and legends.
Many luau celebrations also include demonstrations of fire knife dancing or Polynesian drumming.
Attending a luau allows you to savor delicious food, watch mesmerizing performances, and immerse yourself in Hawaiian culture. It's an unforgettable way to experience what makes this beautiful island so unique.
14. Take a Food Tour in Hanalei
Photo courtesy of Tasting Kauai
Indulging in local cuisine is a must-do when visiting Kauai, and taking a food tour in Hanalei is an exciting way to taste the island's unique flavors. For approximately 2 hours and $119 per person, participants can meet chefs, business owners, and locals while exploring the charming town of Hanalei.
This tour has received excellent ratings from over 100 reviewers, who describe it as delicious and informative.
The Ono Kauai Food Tours and Tasting Kauai also offer excellent opportunities to explore Kauai's culinary scene. However, what sets the Hanalei Walking Food Tour apart from others is that it becomes part of Kauai's community during its duration.
The tour allows participants to sample native produce while learning about local traditions that tie into their food culture. It provides an immersive cultural experience beyond just tasting delicious dishes but experiencing a slice of life on this Hawaiian island through gastronomy.
15.
Exploring Old Koloa Town on the South Shore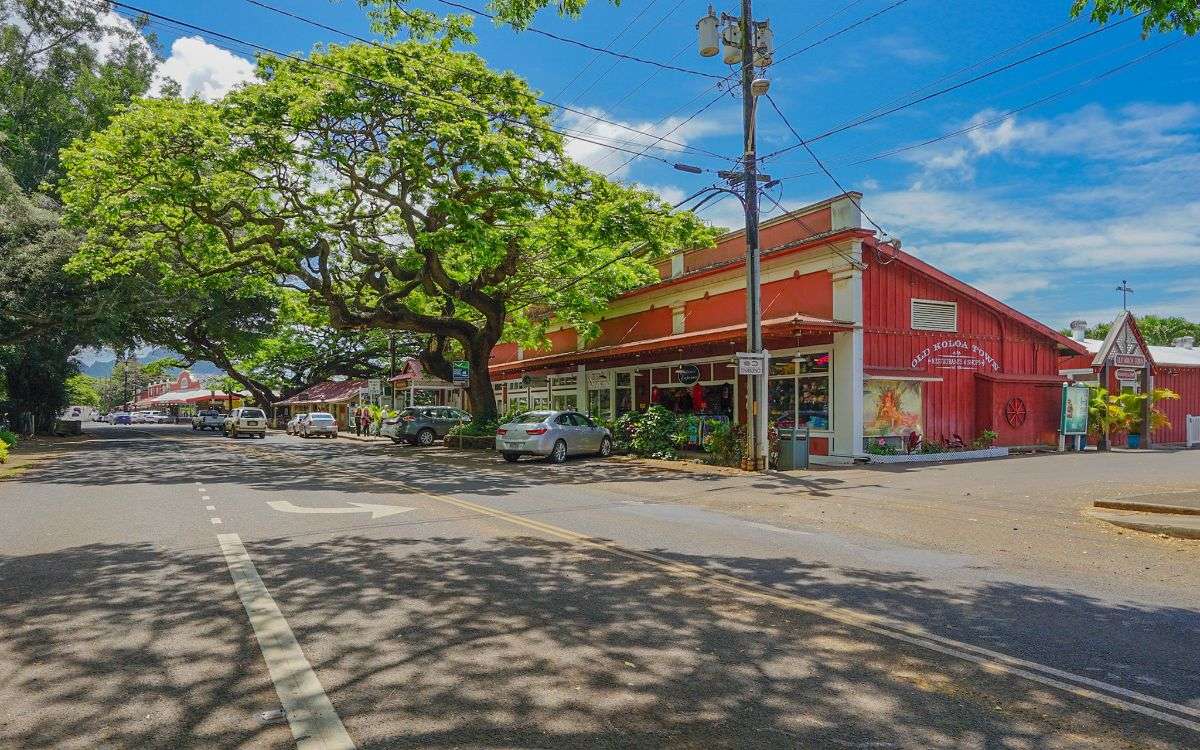 Old Koloa Town is a town in Kauai that is a charming and historic destination that should be on every traveler's itinerary when visiting Kauai. Nestled on the island's south shore, this town was once a bustling center for sugar production in Hawaii.
Today, visitors can explore the remnants of these ancient days through restored buildings like the Old Sugar Mill and plantation homes.
In addition to its rich history, Old Koloa Town offers terrific shopping experiences with unique shops selling everything from island-inspired clothing to artisanal chocolate. Foodies will also love exploring local eateries offering Hawaiian favorites like poke bowls or malasadas (Portuguese doughnuts).
Visitors can end their day strolling through peaceful gardens while enjoying live music at weekly events held throughout town.
A visit to Old Koloa Town provides a fascinating glimpse into Kauai's past and an opportunity to experience modern-day Hawaiian culture within one charming setting. With something for everyone, it's no wonder this small but lively town remains such a popular attraction on the island.
16. Taste Flavors of Hawaii at Koloa Rum Company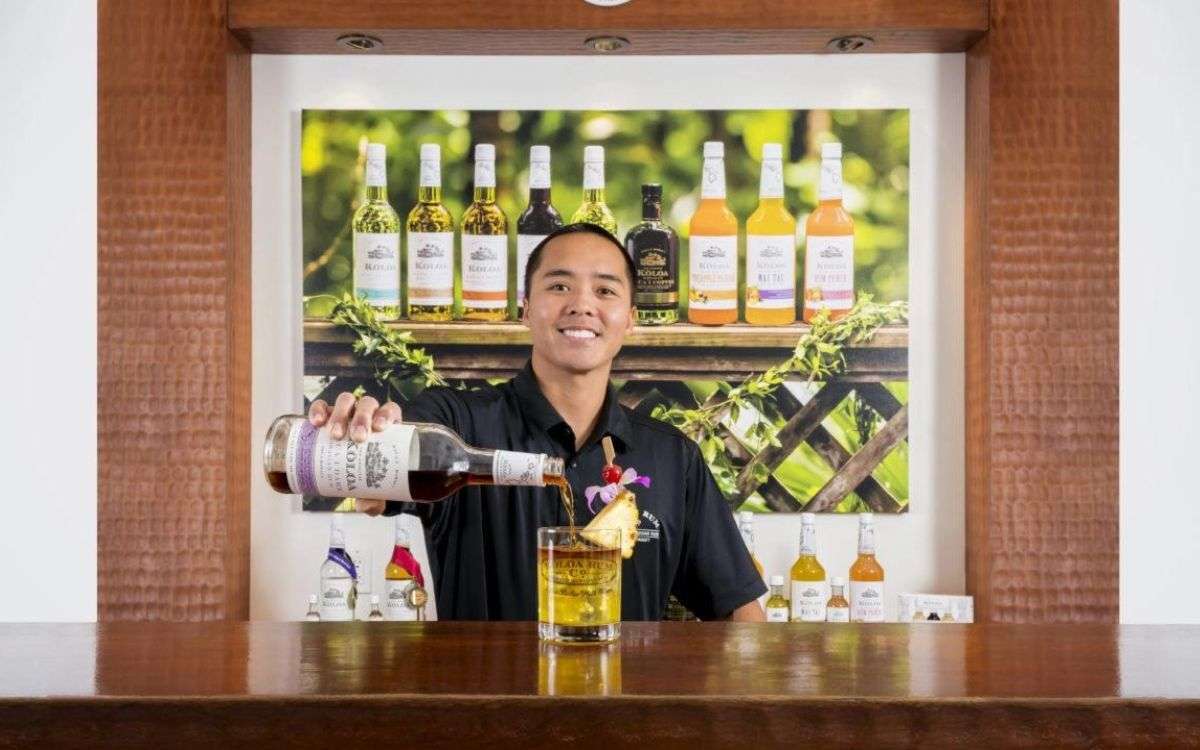 The Koloa Rum Company offers visitors a chance to taste the flavors of Hawaii through their handcrafted rums. With options like white, gold, and coconut rum, there's something for everyone.
Located at Kilohana Plantation in Lihue, the tasting room and retail store are easily accessible during a vacation on Kauai.
But Koloa Rum isn't just any rum company – they're expanding with a new facility in Koloa that pays tribute to Hawaii's sugar cane history. And if you're looking for something unique, try their all-natural Hawaiian blends featuring their signature White Rum with flavors like guava and mango.
A visit to the Koloa Rum Company is one of the best things to do in Kauai for those who appreciate good spirits and local history.
id = "NO">
Podcast Interview with Koloa Rum's President
17. Snorkel At Tunnels Beach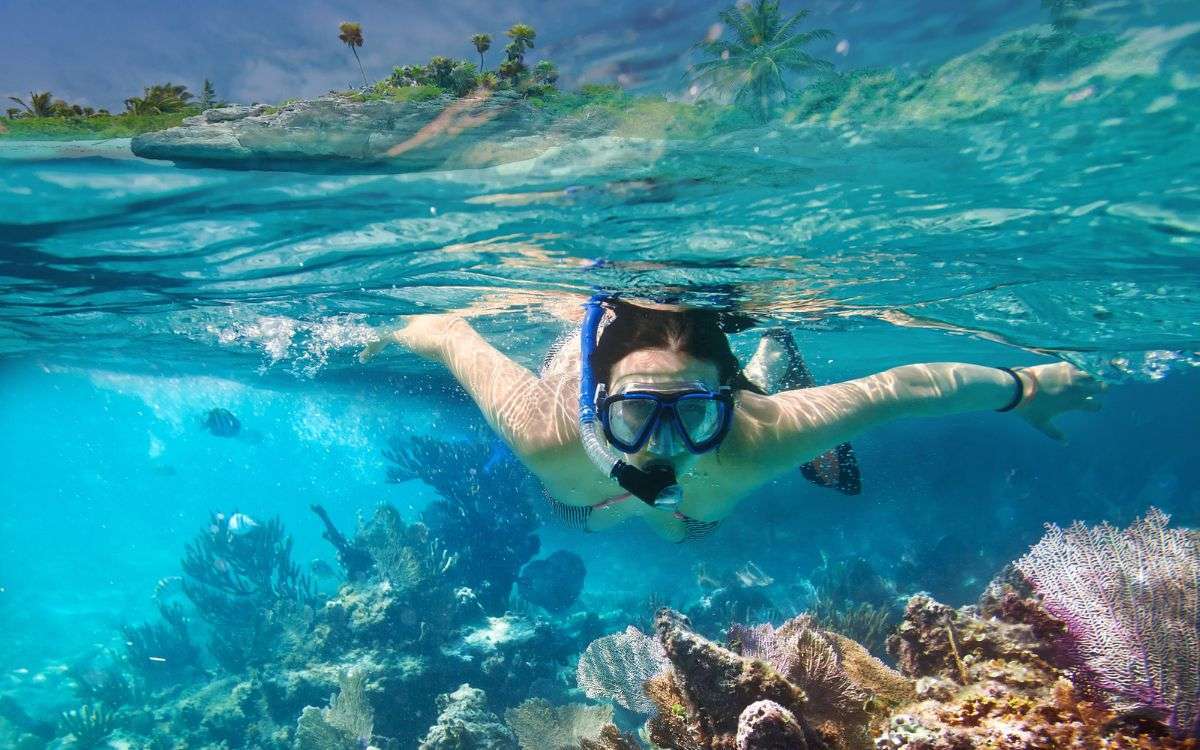 One of the top things to do in Kauai is snorkeling at Tunnels Beach. Located on the island's North Shore, this beach offers crystal-clear water and diverse marine life. With calm conditions during the summer months, it's an ideal spot for novice snorkelers.
It's also a perfect destination for those who enjoy relaxation activities such as soaking up the sun or walking along its sandy shores.
Tunnels Beach provides one of the best snorkeling experiences on Kauai due to its abundance of colorful fish and sea turtles seen just offshore. In addition, boat tours offer an opportunity to take in breathtaking views of Napali Coast while exploring different areas for snorkeling in clear water where visibility can reach up to 100 feet during peak times.
Visitors should note that parking near Tunnels Beach may be limited, so arriving early or later in the day is advisable when crowds have dispersed.
18. Kayak Along Wailua River
One of the top relaxation activities in Kauai is kayaking down the Wailua River. Paddling on warm waters surrounded by lush rainforests and stopping at hidden waterfalls make this an ideal way to explore the island's natural beauty.
The Wailua River Sacred Falls Paddle and Hiking Tour combines kayaking with hiking for more extended excursions.
Recommended as one of the best things to do in Kauai, kayaking along Wailua River allows visitors to access numerous Heiau (sacred Hawaiian sites) that are otherwise inaccessible. The Wailua River Kayak Tour is an excellent option, providing valuable tips and information for a memorable journey.
Visitors can also opt for a boat tour to fully experience Kauai's breathtaking tropical nature and coastline from a different perspective.
id = "NO">
19. Enjoy a Hawaiian Sunset Dinner Cruise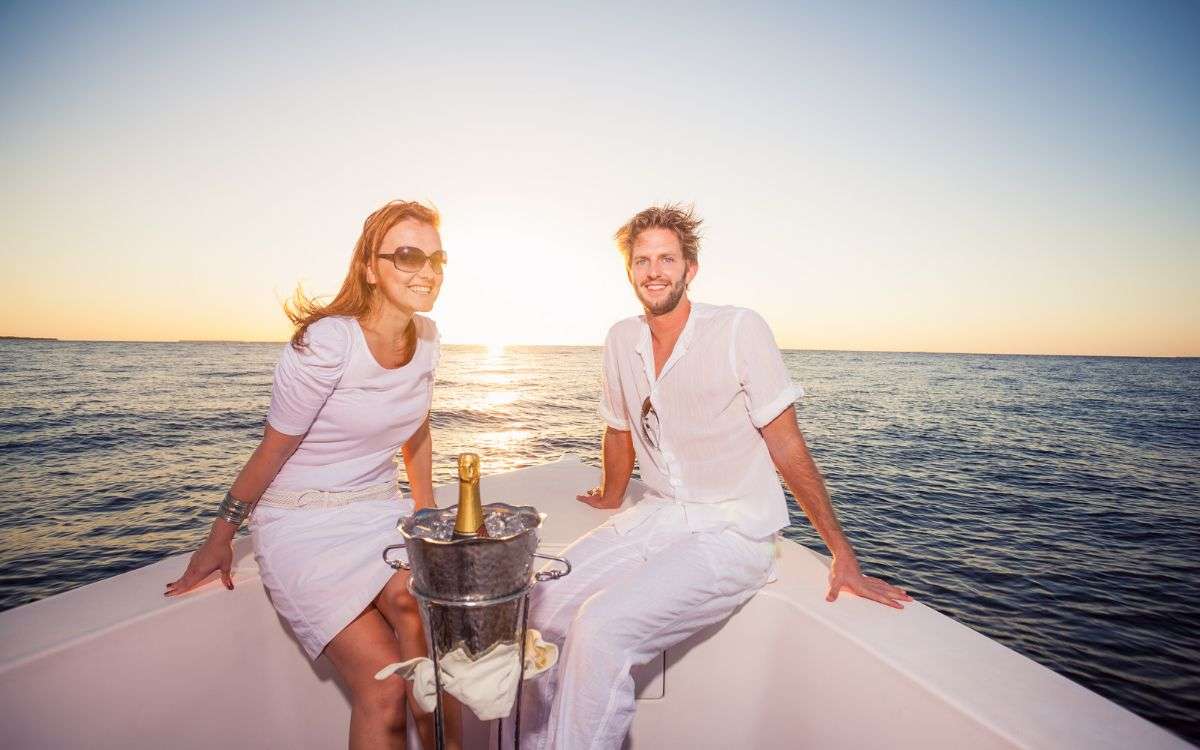 One of the most popular activities in Kauai is a sunset dinner cruise. One option is the Hawaiian Sunset Dinner Cruise offered by Kauai Sea Tours. The breathtaking views and magical atmosphere make for an unforgettable experience.
This cruise is associated with relaxation activities and provides a chance to immerse yourself in Kauai's rich culture and traditions while enjoying the beautiful scenery.
You'll witness firsthand why locals describe the sunsets here as awe-inspiring.
The Hawaiian Sunset Dinner Cruise can be an ideal way to truly appreciate the tropical nature of Kauai at its best – from sea cliffs to beaches, as well as enjoy delicious food prepared by local chefs onboard.
It's not just one of the best things to do on your trip; it's something you'll remember for years!
id = "NO" id = "NO">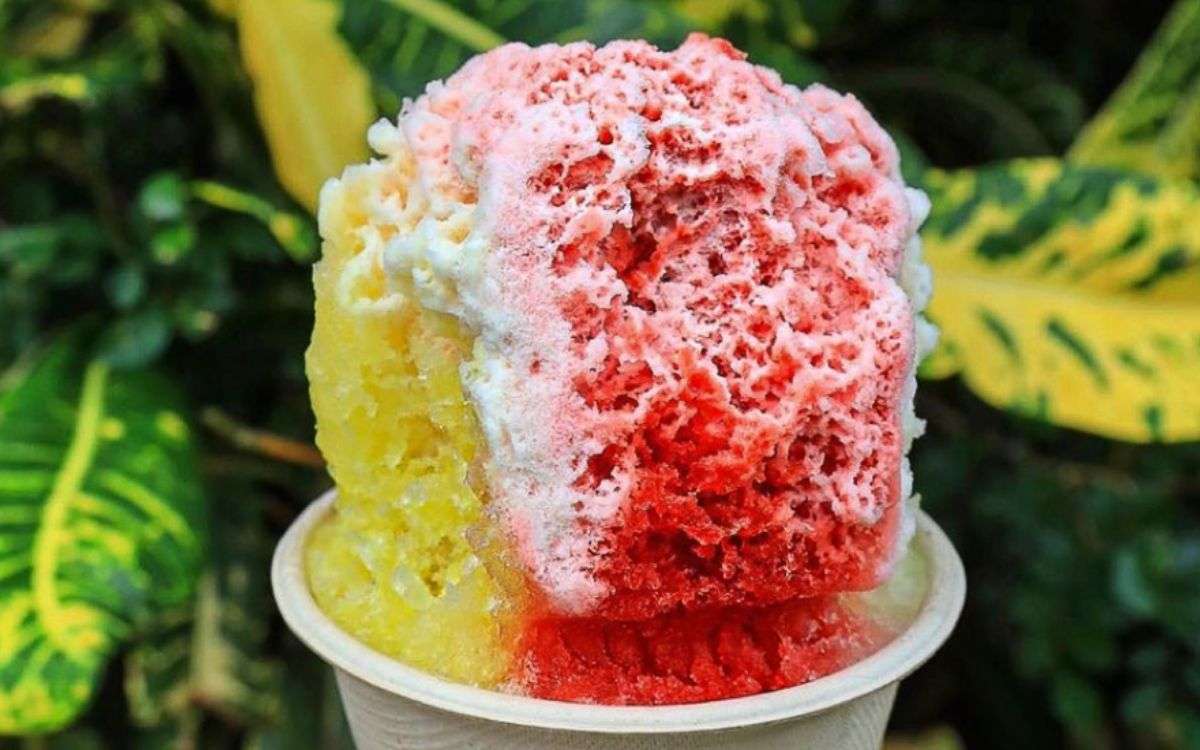 Indulging in shave ice is one of the quintessential activities visitors must participate in while exploring Kauai. Shave ice, a Hawaiian delicacy involves finely shaved ice with sweet syrups poured over it in sugar cones or cups.
It's perfect for those hot days after the beach, and each town on the island offers its twist to this treat. Poipu alone has numerous spots serving shave ice, which can be fun for all ages.
Kauai's plantation history is also tied to shave ice, making the experience even more enjoyable. At once a snack for workers out in the fields to cool down under extreme heat and humidity, it soon became an iconic dessert throughout Hawaii.
Visitors can travel across the island, tasting various flavors of this icy delight at food trucks and roadside stands! One of the Kauai's best is JoJo's Shave Ice.
id = "NO" id = "NO">
21. Grab a Cup of Coffee at Kauai Coffee Company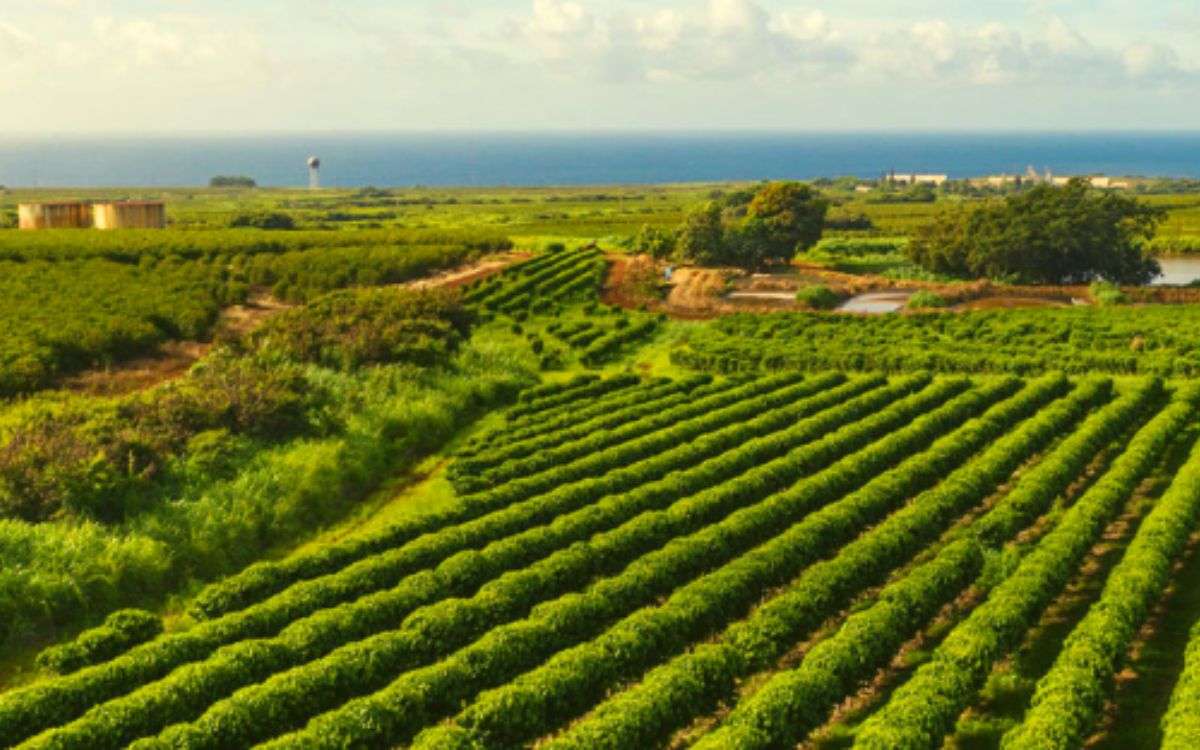 For coffee lovers visiting Kauai, visiting the Kauai Coffee Company is a must. The plantation offers a unique farm tour where visitors can learn about the coffee varieties grown in the orchard and even plant their own coffee trees.
But if you're short on time or not much of an outdoor enthusiast, simply grabbing a hot cup of freshly brewed coffee is just as rewarding.
The Kauai Coffee Company also offers various flavored K-Cup Coffee Pods perfect for bringing some Hawaiian taste back home. One popular flavor is the Island Sunrise Blend, which has a mild taste and subtle fruity notes.
With options like these, it's no wonder this company has become such a beloved destination for locals and tourists alike.
If you need refreshments while exploring the beautiful island of Kauai, be sure to add stopping by the Kauai Coffee Company to your list.
Not only will you get to try some fantastic locally-produced coffee, but you'll also get rewarded with stunning views of verdant landscapes, which make for picturesque memories during your vacation in Hawaii.
id = "NO" id = "NO">
22. Experience the Thrill of Surfing and Paddle Boarding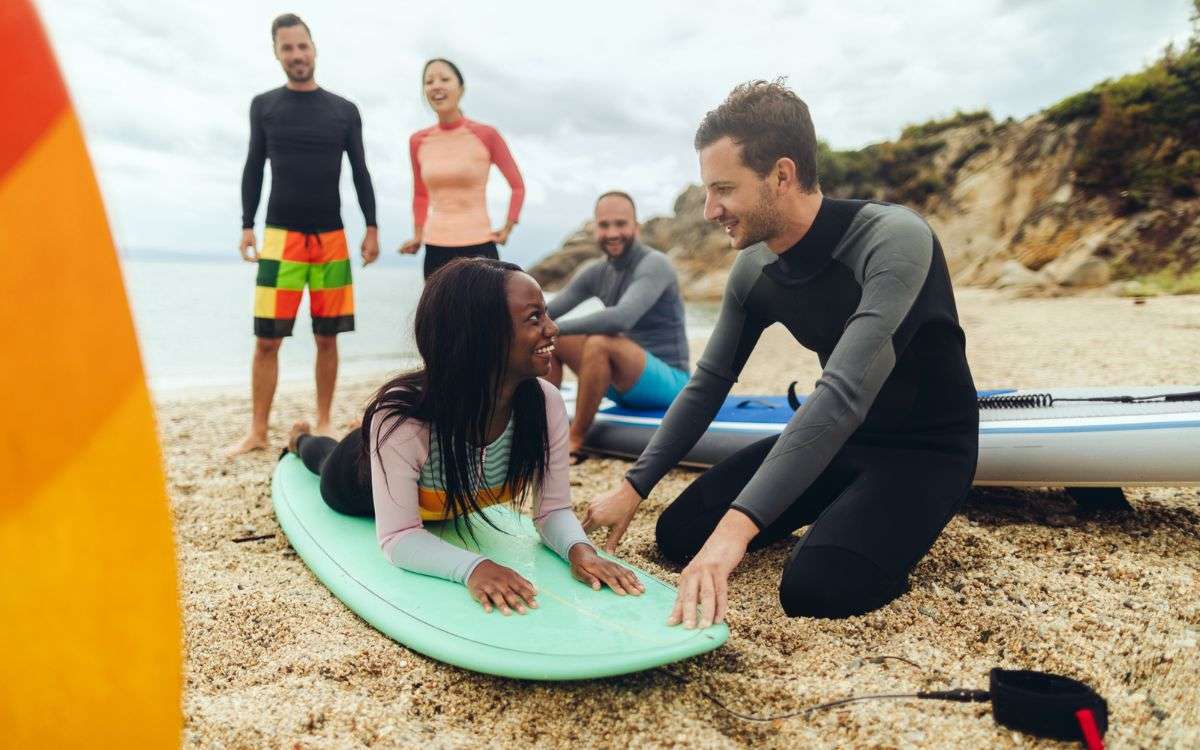 Water sports are undeniably a vital aspect of Hawaiian culture, with numerous surfing spots suitable for both beginners and seasoned surfers. While some beaches provide gentle waves perfect for learning, others boast challenging conditions, especially during winter months.
Therefore, it's essential to research your options before hitting the waves. For a more accessible and equally enjoyable water activity, consider paddle boarding on calm waters, offering a fantastic opportunity to explore the island's beauty at a leisurely pace.
id = "NO">
23

.

Take a Helicopter Tour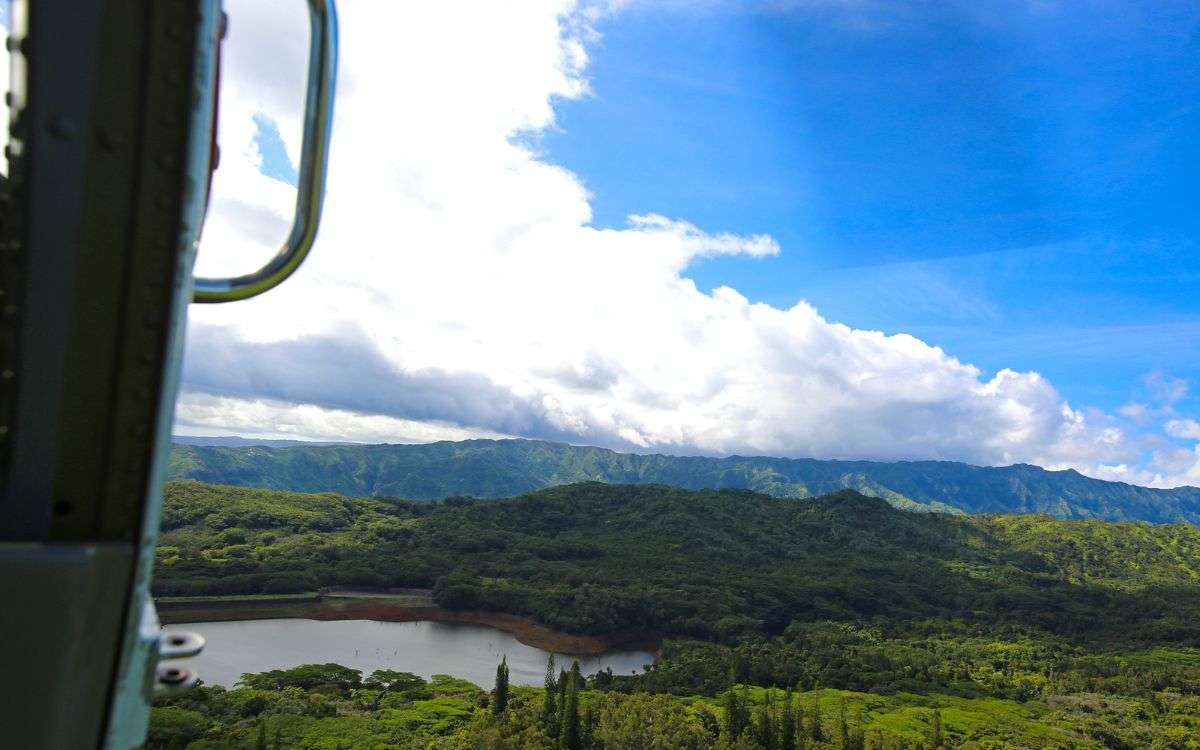 Consider embarking on a helicopter tour for an unparalleled perspective of the island's breathtaking beauty. Soaring above Kauai, you'll be treated to a bird's-eye view of its stunning landscapes, showcasing the island's magnificence in a way that's only possible from high above.
Helicopter tours offer a range of options and pricing, typically around $150 and up. For a truly unique experience, some tours, like one priced at $275, even include a stop at a secluded waterfall, further enhancing the unforgettable adventure.
Embrace this extraordinary opportunity to gain a new appreciation for Kauai's majestic scenery as you witness the island's splendor from a whole new angle.
24. Ride the Train at the Kauai Plantation Railway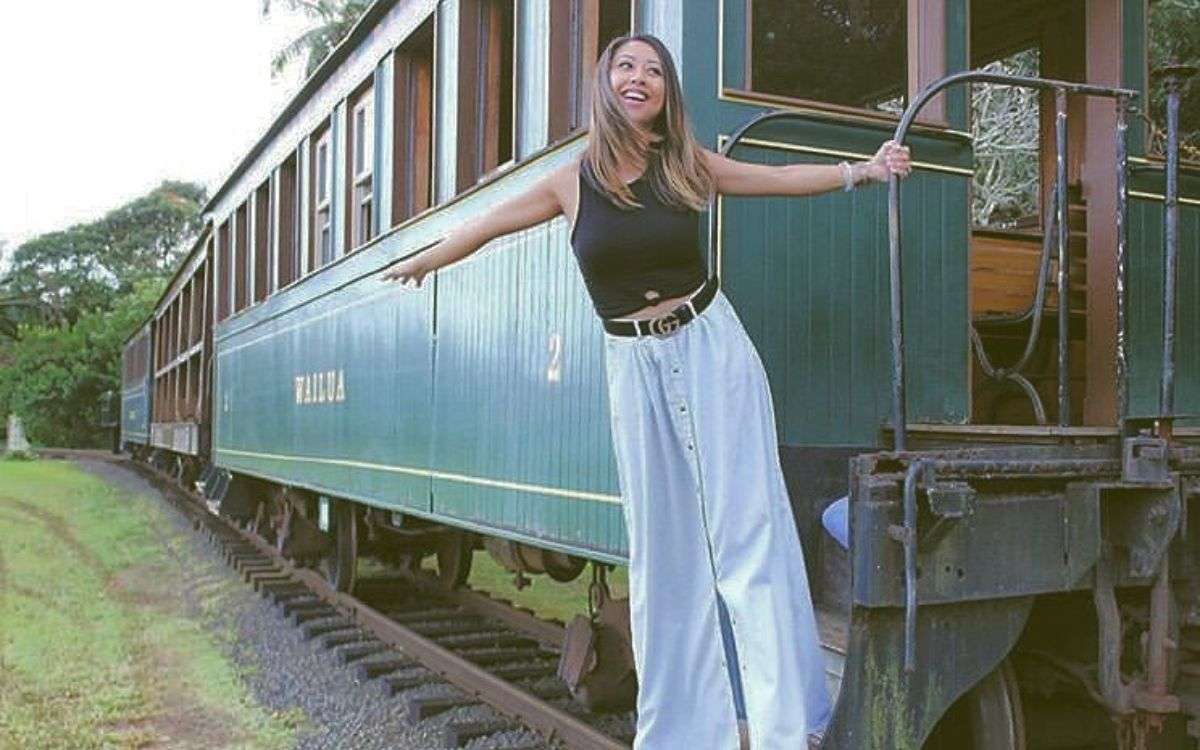 Seeking an engaging and informative adventure? The Kauai Plantation Railway in Lihue offers the perfect combination of education and entertainment!
Embark on a leisurely 40-minute train ride while knowledgeable guides share fascinating stories about Hawaii's rich history, highlighting key landmarks along the way.
Keep your camera handy as the train meanders through picturesque orchids, sprawling farmlands, and lush forests, providing an abundance of stunning views to savor.
Don't miss this unique opportunity to delve into the island's past while immersing yourself in Kauai's breathtaking scenery.
25. Visit
 the 

Kilauea

 Lighthouse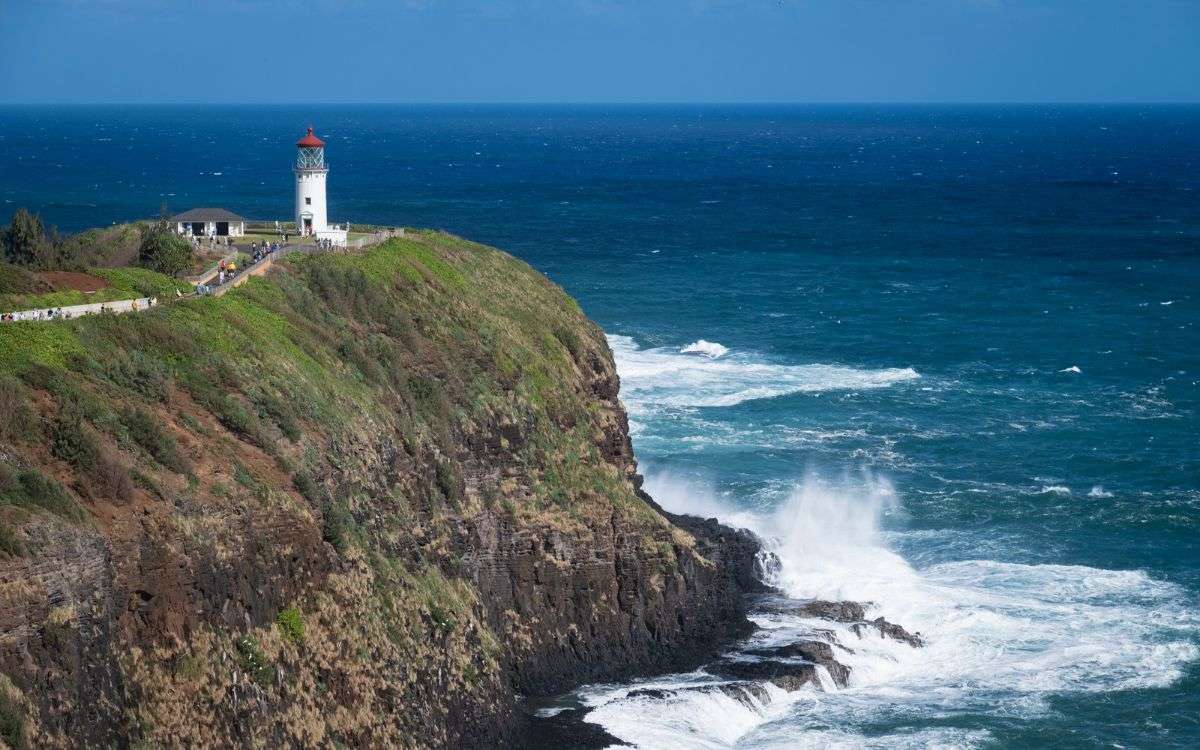 The Kilauea Lighthouse, situated within the Kilauea Point National Wildlife Refuge on Kauai's North Shore, is a must-visit attraction for history enthusiasts.
While there's an admission fee and required reservations for the wildlife refuge, it's well worth exploring this historic area and marveling at the iconic lighthouse.
The refuge is renowned for its conservation efforts, providing a haven for seabirds such as the Laysan albatross and the red-footed booby.
Don't miss the chance to immerse yourself in Kauai's rich history and witness its diverse wildlife while enjoying the stunning backdrop of the Kilauea Lighthouse.
id = "NO">
26.
Explore the Enchanting Na 'Aina Kai Botanical Gardens & Sculpture Park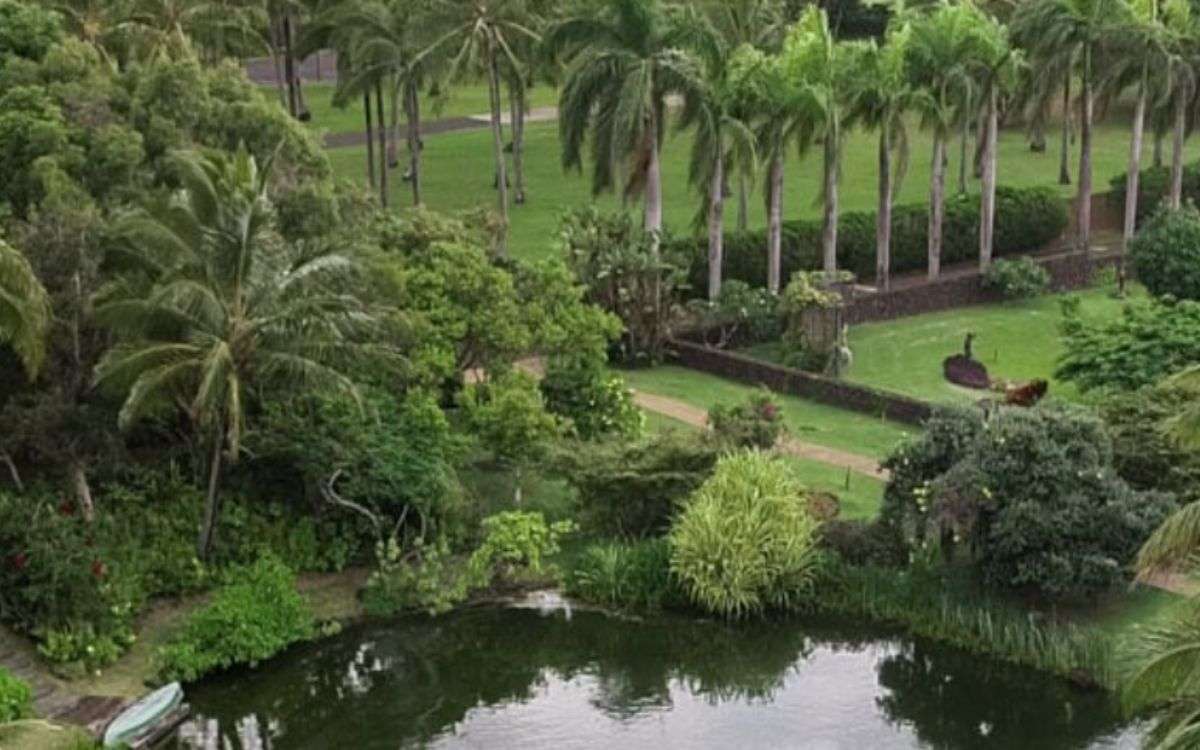 Located in Kilauea, initially a private endeavor, the public garden now reflects the owners' passion for the local land, culture, and island life.
Over time, the gardens have expanded, offering more spaces for visitors to roam. Stroll through the intricate Poinciana Maze, featuring hidden nooks and fruit tree-lined hedges.
Nestled within the Formal Garden, the Ka'ula Lagoon boasts vibrant koi and a serene Japanese teahouse by the water. The International Desert Garden pays homage to the founder's time in New Mexico, showcasing diverse desert flora.
Step back in time as you explore the miniature Hawaiian village with an ocean, native landscapes, and traditional homes. The botanical gardens also feature an impressive collection of bronze sculptures, including human, animal, and fantastical figures scattered throughout the park.
The Children's Garden opens its doors once a month on a Saturday, offering even more family-friendly fun.
Discover the enchanting world of Na 'Aina Kai Botanical Gardens & Sculpture Park, a unique celebration of Kauai's breathtaking beauty and rich heritage. Reservations required.
id = "NO" id = "NO">
27. Hike Up the Sleeping Giant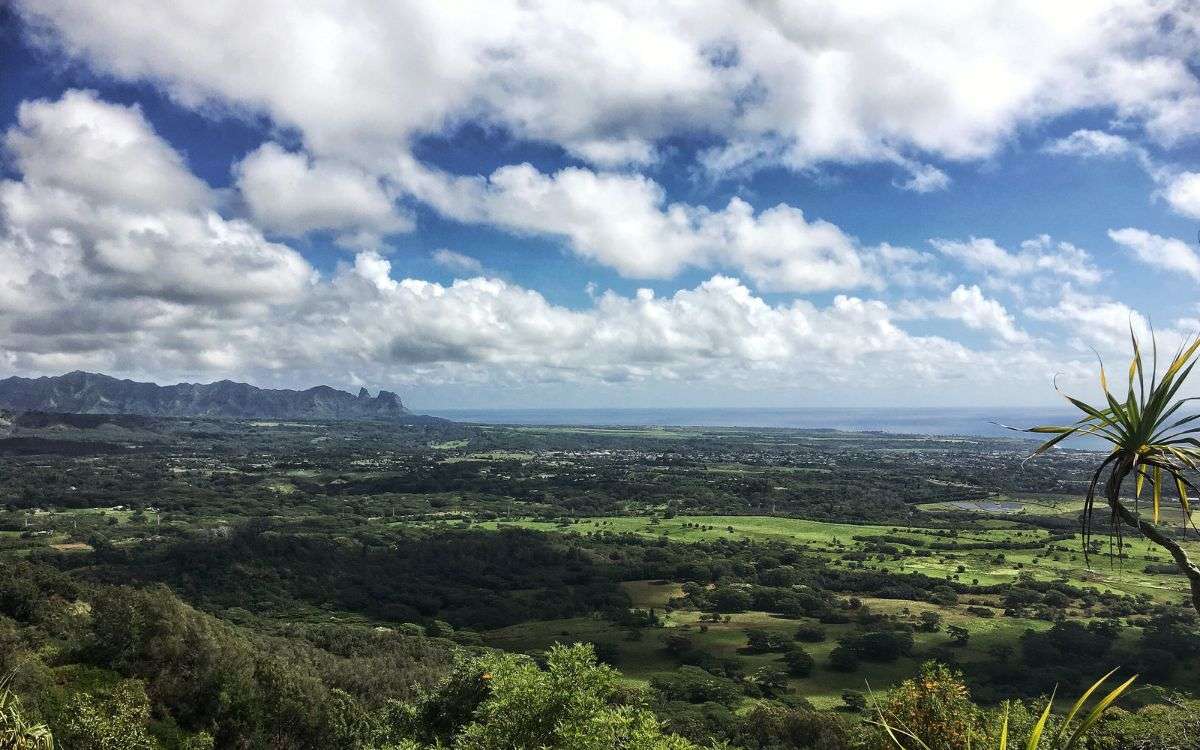 The Sleeping Giant Trail, also known as Nounou East Trail, is a 3.5-mile (roundtrip) moderate hike ascending Nounou Mountain in Kauai, near the town of Kapa'a. The mountain resembles a giant lying on its back, hence the name.
Starting with a gentle climb through forested mountains, the trail becomes steeper as you switchback up the mountain. Be prepared for some rock scrambling near the end, and be cautious of potentially muddy and slippery sections, depending on weather conditions.
At the summit, you'll be rewarded with breathtaking views of the surrounding mountains and the distant coastline.
To reach the trailhead, follow Haleilio Road to the parking lot located near its end. Embark on this memorable hike and experience the awe-inspiring beauty of Kauai's Sleeping Giant Trail.
id = "NO" id = "NO">
Podcast Episode: Take the Pono Pledge
28. Visit the Spouting Horn Blowhole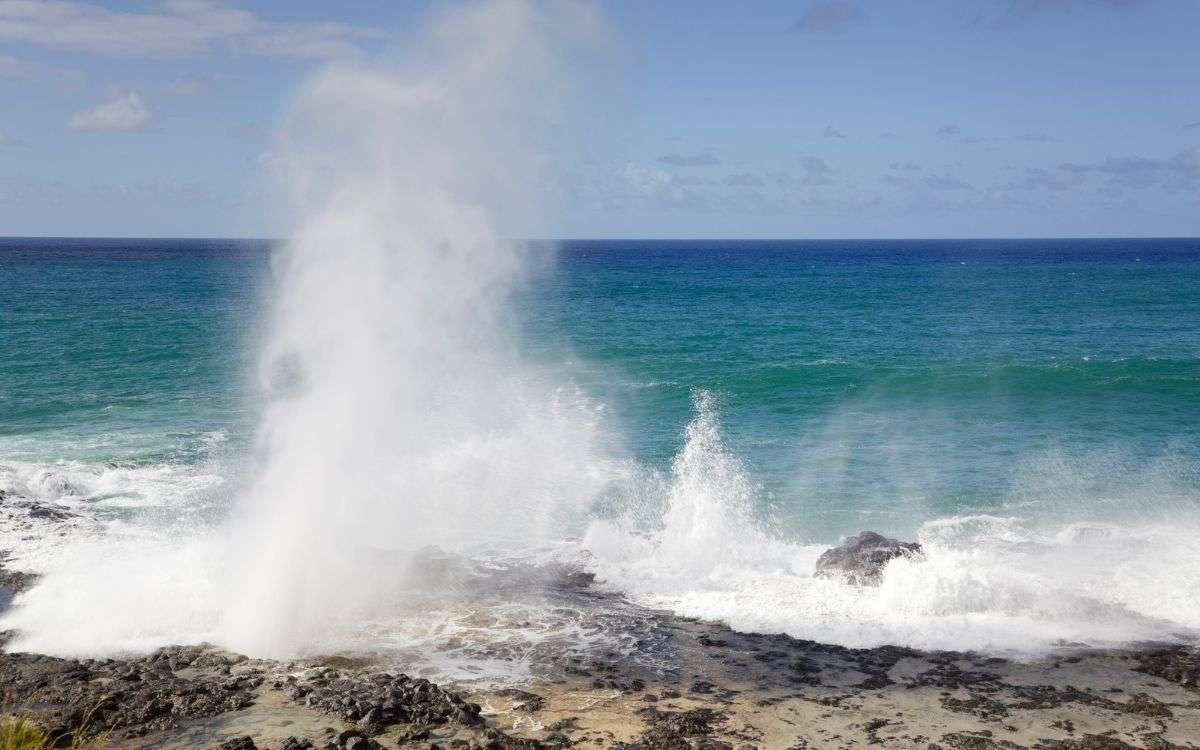 A brief yet captivating stop on your Kauai itinerary is the spouting blowhole in Spouting Horn Park, a short drive from Kiahuna along the coast.
While not a full day's activity, the impressive sight of water erupting from the rocky shoreline is well worth the visit. The unique, otherworldly sound accompanying the spectacle adds to the allure.
Don't miss the chance to witness this natural wonder during your time in Kauai.
29. Eat at the Local Food Trucks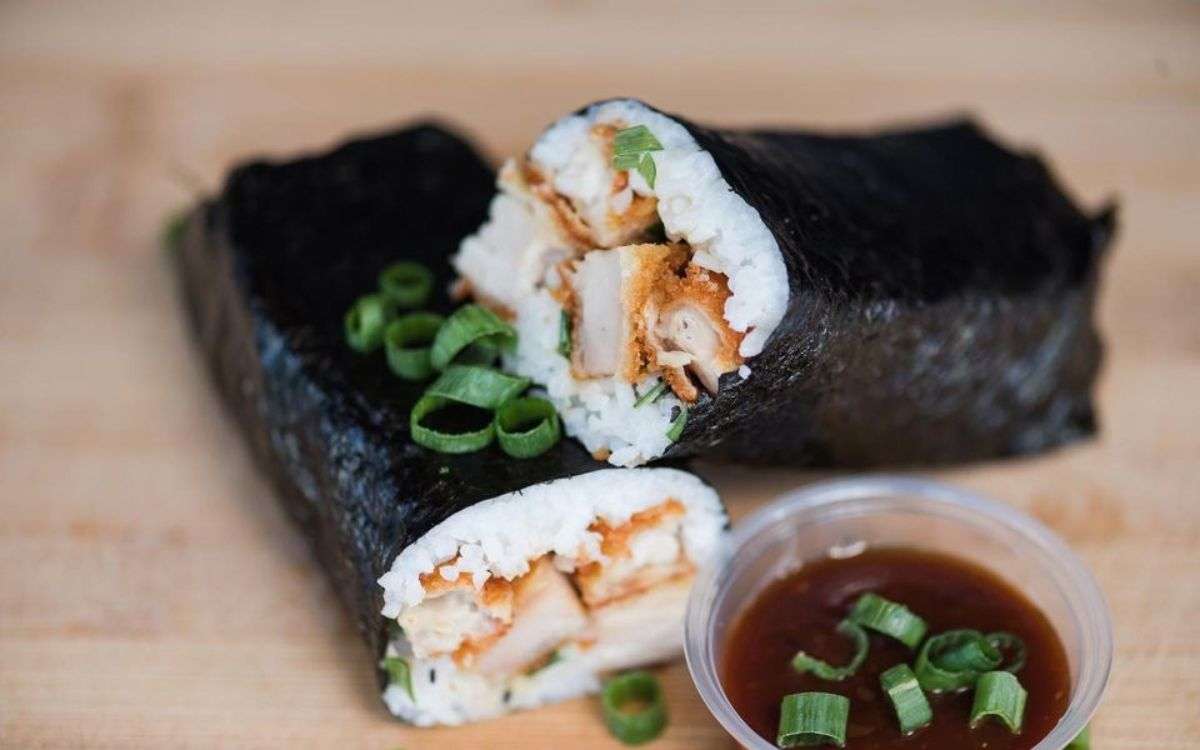 In recent years, street food has taken the USA by storm, and the beautiful island of Kauai is no exception. With an incredible array of food trucks and stands scattered throughout the island, you'll find yourself overwhelmed by the delicious options available to tantalize your taste buds.
These mobile culinary delights offer an eclectic mix of dishes and flavors, ensuring that there's something for everyone. From the scrumptious taro milkshakes, a unique island twist on a classic beverage, to the mouthwatering spicy coconut shrimp that packs a punch of flavor, you'll be in foodie heaven. You can also indulge in the ever-popular ahi fish burritos, which combine fresh, local seafood with Mexican-inspired flair.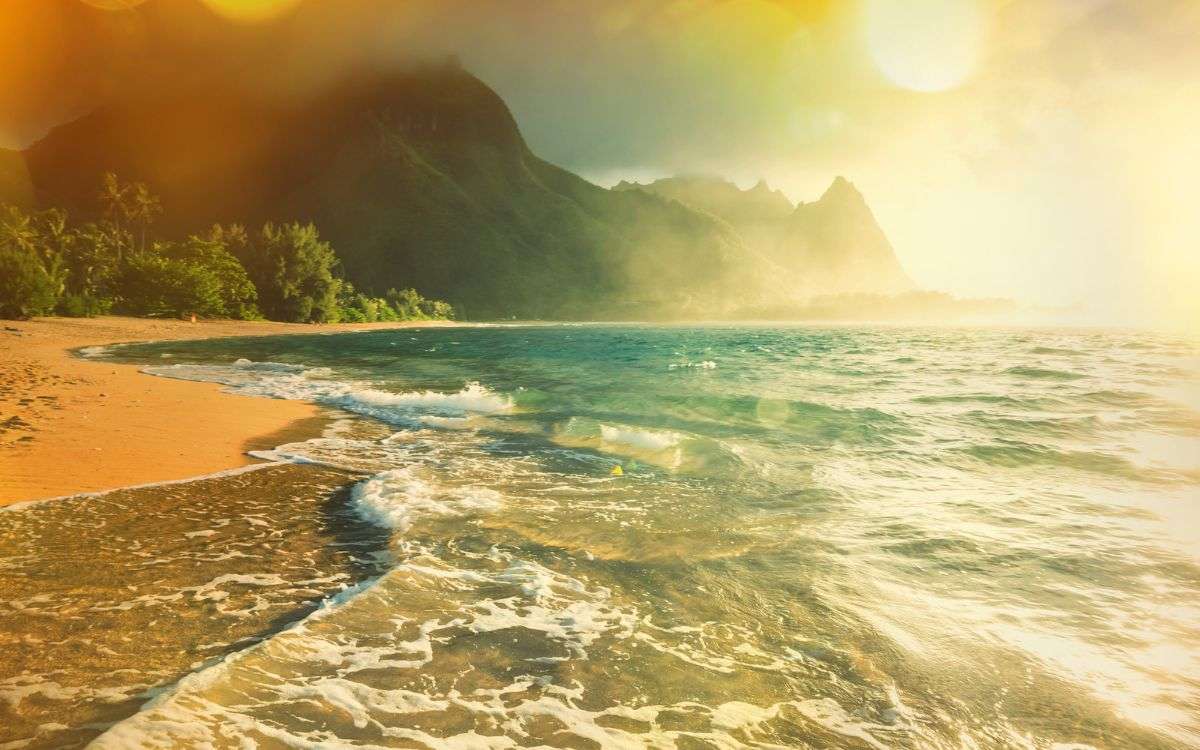 As you can see, there are so many things to do on Kauai! Don't be overwhelmed. Take some time, get a rental car and explore all the sides of Kauai. Kauai is truly a unique gem of an island, filled with endless opportunities for adventure, relaxation, and cultural experiences.
From exploring the lush Waimea Canyon to snorkeling at the Napali Coast and attending a traditional luau, Kauai has something for everyone.
Don't forget to take in the natural beauty of the island's many beaches and waterfalls or indulge in local cuisine like shave ice and Koloa Rum.
Whether seeking thrills or looking to unwind amidst tropical splendor, Kauai will charm you with its history and abundant attractions. Come visit this breathtaking Hawaiian paradise today!
What is Kauai best known for?
Kauai stands out among the Hawaiian islands' unparalleled natural beauty and awe-inspiring sights, such as Waimea Canyon, the Coconut Coast, and more. The island boasts stunning mountains, waterfalls, white sand beaches, sugarcane fields, and picturesque beachside cliffs like the Napali coast.
How many days is enough for Kauai?
How long should you stay in Kauai? If it's your sole Hawaiian destination, plan for 7-10 days to fully explore the island. This duration allows for day trips, guided tours, beach visits, and ample relaxation time to unwind and enjoy the Kauai experience.
What is the best time to visit Kauai?
The best time to visit Kauai is during the shoulder seasons of April-May and September-October, as these months offer pleasant weather, fewer crowds, and better accommodation rates.
| Month | Avg. Temperature (°F) | Avg. Rainfall (in) | Highest Temp. on Record (°F) | Lowest Temp. on Record (°F) |
| --- | --- | --- | --- | --- |
| January | 71 | 4.2 | 85 | 53 |
| February | 70 | 4.5 | 87 | 52 |
| March | 72 | 5.5 | 89 | 53 |
| April | 74 | 5.0 | 91 | 56 |
| May | 76 | 3.9 | 93 | 58 |
| June | 78 | 3.1 | 94 | 60 |
| July | 79 | 3.5 | 97 | 61 |
| August | 80 | 3.5 | 98 | 62 |
| September | 80 | 3.2 | 96 | 60 |
| October | 78 | 3.9 | 95 | 58 |
| November | 75 | 4.5 | 92 | 55 |
| December | 72 | 4.9 | 88 | 54 |
Which is better, Maui or Kauai?
Maui is the perfect getaway for those seeking variety and adventure away from the daily grind. However, if you prefer a quieter, family-friendly destination with abundant outdoor activities and natural splendor, Kauai is the ultimate island paradise.
What is the best town to stay in on Kauai?
Many visitors to Kauai choose the south shore's Koloa region for its ideal blend of sunny weather, pristine beaches, upscale resorts, and superb dining, nightlife, and shopping options. Koloa comprises two distinct areas: the charming, historic Koloa Town and the modern Po'ipu area.