Visit Hawaii In November: Is November A Good Time to Visit Hawaii? (2023)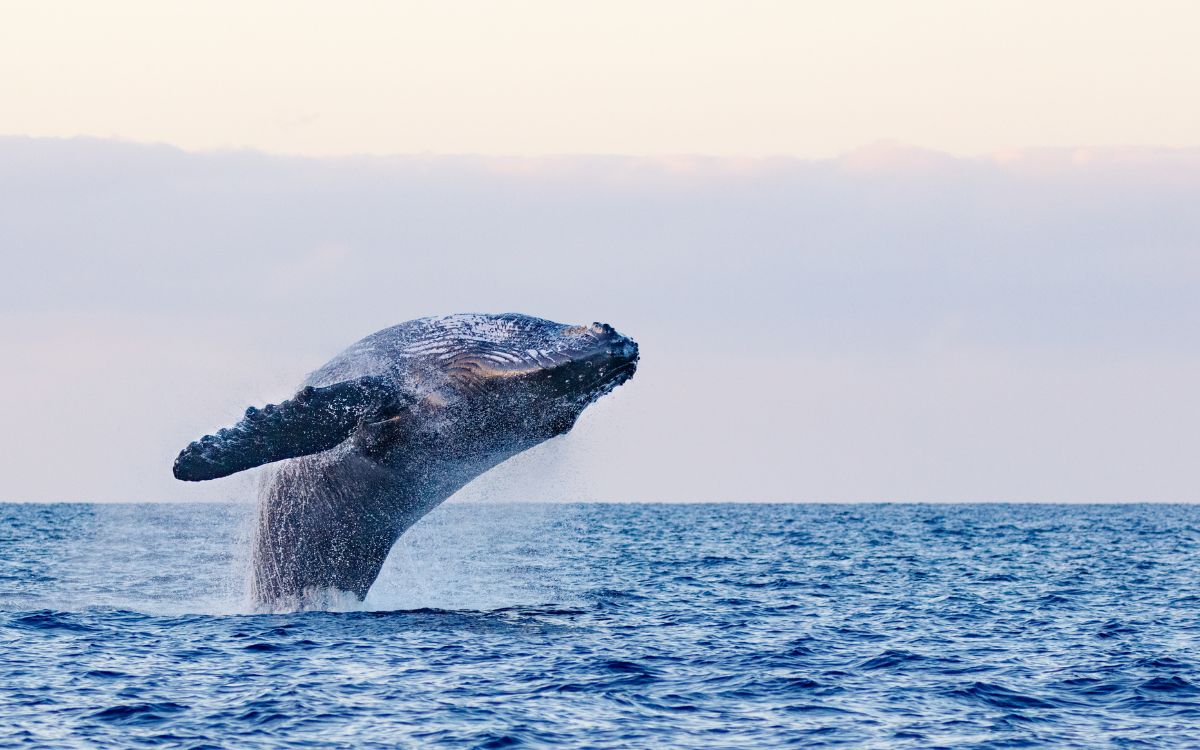 Is November a Good Month to Visit Hawaii?
Yes, November is an amazing time for a Hawaiian vacation. With winter beginning, temperatures remain warm enough to enjoy the beach and various outdoor activities on the islands. The heat of summer has started to ebb away, making it very pleasant for exploration or relaxation based on your preferences.
Affiliate Disclaimer: This post may contain affiliate links, meaning I may earn a small commission if you use the provided link.
Information Disclaimer: This website gives general info and isn't legal or official advice. It helps travelers with tips but can't replace personal abilities, fitness, experience, or local knowledge, which you are fully liable for. All activities have risks; assess current conditions and follow local laws and signage.
Planning Your Trip? Use Our Favorite Resources!
Planning a trip to Hawaii in November 2023 and unsure whether it's the right timing? With a climate that maintains temperatures in the mid-80s during the day and 60s to low 70s during the evenings, this month could be your perfect getaway. November is the perfect time to plan a visit.
This post outlines why visiting Hawaii during November is an excellent time with less crowded attractions, affordable fares, and desirable weather conditions despite being considered rainy season. This article is part of a series of articles to help you decide which month is best to visit the Hawaiian Islands.
Let's discover what makes a November vacation to Hawaii an exceptional time!
Key Takeaways of Hawaii in November
Hawaii in November offers warm weather with temperatures around 80°F (26°C) during the day and 68°F (20°C) at night.
Even though November starts the rainy season, rain is usually brief and adds to the lush green views.
This month provides affordable airfare and accommodation rates compared to peak seasons.
Visitors can enjoy less crowded attractions, making exploration more relaxed.
The ocean remains warm for swimming, snorkeling, or surfing on all islands.
Sports buffs have exciting events lined up like Vans Triple Crown of Surfing in Oahu.
Lightweight clothing with some extras for cooler nights and possible rains is ideal for this time.
The onset of rain in November paints Hawaii's beautiful landscapes with lush greenery, providing breathtaking scenery every which way you look. Rain showers can occur but generally do not last long enough to disrupt plans significantly.
This period offers an exciting opportunity for surfers as some of the best waves hit the north shores during November, especially on Oahu island.
Furthermore, hotel prices are reasonably lower compared to December and New Year making it financially appealing for tourists seeking budget-friendly trips.
Moreover, visiting Hawaii in November means fewer crowds at tourist spots since many families decide between December and February for their Hawaiian trips; allowing visitors both tranquility and freedom to explore popular attractions without much interference.
Therefore, one can safely assert that visiting Hawaii during November provides a rewarding tropical getaway experience full of adventures in comfortable weather conditions amidst mind-blowing beauty!
Weather in Hawaii in November
In November, Hawaii greets you with warm and inviting weather. Average temperatures hover around a delightful 70-80 degrees Fahrenheit during the day.
Although November marks the onset of the rainy season in Hawaii, most showers appear at night, letting your daytime adventures continue uninterrupted.
Understand that rain varies across islands; while one side experiences light drizzle, another may bask in sunshine. Pay attention to Hurricane alerts as November falls towards the tail end of hurricane season in Hawaii.
The average ocean temperature fluctuates between 78°F and 80°F – excellent for swimming or snorkeling activities!
Average Temperatures
During your November visit, average temperatures will hover around 79°F (26°C) in the daytime. As the sun sets, the temperature moderately drops, averaging around 68°F (20°C).
| Time of Day | Average Temperature |
| --- | --- |
| Day | 79°F (26°C) |
| Night | 68°F (20°C) |
These temperatures are quite comfortable, allowing you to enjoy Hawaii's numerous outdoor activities. However, note that November marks the beginning of Hawaii's rainy season.
Rainy Season & Tradewinds
November's arrival in Hawaii brings the onset of the rainy season. You can expect more frequent showers during this time, especially on the north and east sides of the islands. However, remember that downpours are typically brief and localized, often followed by beautiful rainbows!
Simultaneously with these seasonal changes, prevailing tradewinds start to relax their grip over November weather in Hawaii. As a result, beaches and outdoor activities remain enjoyable thanks to a delicate balance struck between sun exposures throughout your Hawaiian adventure.
It's worth noting how versatile regions like Kona side on Hawaii Island (the Big Island) come across since they receive significantly less rainfall. This pattern makes them particularly appealing for anyone planning a trip to Hawaii aiming to get maximum warm sunshine!
So despite experiencing one of its rainiest months during November inches towards winter – delightful exceptions make their presence felt abundantly around different islands.
Don't let potential rain showers deter you from scheduling your trip to ensure seizing heartwarming experiences that only a successful visit can translate into cherished memories.
Water Conditions for Beaches & Swimming
With an average water temperature lingering around 77°F (25°C), Hawaii's ocean waters offer comfortable conditions for beach activities and swimming in November. Year-round, the warmth of the Pacific Ocean surrounding the Hawaiian Islands invites visitors to indulge in various water-centric pastimes.
Many travelers frequent beaches on the leeward side of the islands during this time because they experience less rainfall, providing greater assurance against disruptions to your beach day plans.
Scuba diving fanatics and snorkeling enthusiasts find November a favorable period for exploring beneath sea level due to its warm, inviting waters teeming with colorful marine life that thrives year-round.
Beloved outdoor water activities like surfing or paddleboarding become even more enjoyable under optimal November sunshine and pristine water conditions that usually mark this month.
What to Wear in Hawaii During November
Ensuring comfort and staying appropriate for varied weather is key when it comes to packing for a Hawaii vacation in November.
Pack light clothing. The weather in Hawaii during November usually reaches the low 80s during the day.
Include a light sweater or jacket. Night temperatures can drop to the high 60s, which might be cooler for some visitors.
Carry a rain jacket and an umbrella. November marks the beginning of the rainy season in Hawaii.
Opt for casual wear. If you're heading to Hawaii, you'll want clothes that easily transition from beach to restaurant.
Pack bathing suits and beachwear. The Hawaiian adventure in November is incomplete without enjoying the ocean.
Don't forget waterproof sunscreen and hats. Even amidst November showers, sun protection remains crucial against harsh rays.
Bring sturdy footwear suitable for hiking. Volcanoes of Hawaii and lush trails await explorers throughout the month of November.
Take along water shoes if you plan on swimming or snorkeling as part of your trip to Hawaii.
Cost to Visit in November in Hawaii
Exploring the costs of your Hawaiian vacation in November, you'll need to consider varying prices for airfare, accommodation options, and car rental expenses. Airfare prices can often be much lower during this time as it falls within Hawaii's off-peak travel season.
Compared to peak months like December or July, accommodations such as hotels and rental homes tend to reduce their rates considerably in November.
Regarding transportation, renting a vehicle is an excellent choice for flexibility; remember rates can fluctuate based on demand so booking early is recommended.
While saving in these areas is possible during November, planning ahead always helps secure the best deals for your visit to Hawaii.
Airfare
Booking your flight at least three weeks in advance can significantly reduce the cost of airfare to Hawaii in November. As compared to peak months, flying into airports such as Honolulu (Oahu) and Kahului (Maui) tends to be cheaper during this time of the year, according to Expedia's 2022 Travel Hacks report.
You have a better chance of securing budget-friendly tickets while experiencing some savings on your overall trip expenditure. But remember these trends are just guides; prices can change based on factors like supply and demand or unforeseen events affecting travel schedules.
So start scouting for those deals as soon as you've decided yes – one of our favorites is Skyscanner!
Accommodation
In November, accommodations in Hawaii tend to be more affordable. Hotels average around $250 to $275 per night, making it one of the cheaper months for a Hawaiian vacation. More economical options like Airbnbs and hostels are also available for budget-minded travelers.
Despite being affordable, these establishments still offer comfort and convenience that perfectly suit every visitor's needs. For instance, if you're planning a trip to the Big Island with less rain this month, consider staying on the Kona side where hotel prices are amenable compared to peak-season months.
Car Rental
Renting a car while in Hawaii allows you to explore the islands at your own pace. The cost varies, with rates ranging from $100 to $220 per day in November. This strikes a balance between convenience and cost-effectiveness for most visitors looking to experience an incredible Hawaiian adventure during their trip in November 2023.
While public transportation options, such as buses, are available on each island, having your own vehicle can provide an unrivaled level of flexibility and ease during travel around Hawaii's scenic beaches, volcanoes and landmarks.
Plan ahead of time because it's a great way to make the most of Hawaiin vacation by whisking off anywhere you want without relying on public transport schedules or routes.
Is it Crowded in November?
No, November is one of the least crowded months in Hawaii. Visiting Hawaii in November presents a unique opportunity to experience the islands with less crowding. Unlike the peak holiday months of July and December, crowd levels tend to be considerably lower during November.
This reduced congestion allows for more relaxed exploration without navigating crowded beaches or waiting in long lines at popular attractions, like Diamond Head on Oahu.
However, it's worth mentioning that Thanksgiving week is noticeably busier than other weeks of the month. Many families choose this time for their Hawaiian adventure due to school holidays.
Despite this surge around Thanksgiving, overall visitor volume throughout November remains much lower than peak seasons.
This generally peaceful atmosphere further enhances Hawaii's natural beauty in November. Less crowded beaches provide a serene setting for sunbathing and snorkeling while hiking trails offer added tranquility amidst Hawaii's stunning landscapes.
In essence, visiting this tropical paradise in November offers an authentic vacation away from excessive tourist bustle.
Events and Activities in November
Discover the enthralling activities and exciting events happening in Hawaii in November across Oahu, Maui, Kauai, and the Big Island. Will it be surfing competitions that draw you or Thanksgiving parades? Unfold what each island has to offer this month.
Oahu
Oahu hosts a vibrant sports scene in November, making the island a great destination for sports buffs. The North Shore swells with massive ocean waves ideal for surfing competitions and draws attention worldwide when it hosts the Vans Triple Crown of Surfing, one of the world's most acclaimed surfing events.
On top of that, around Thanksgiving week, college basketball enthusiasts flock to Oahu for the Maui Invitational. Aside from exciting sporting events, history fans can pay tribute at Pearl Harbor to explore historical sites like the USS Arizona Memorial relating to WWII's infamous surprise attack.
The Big Island
The Big Island buzzes with excitement and offers a unique blend of activities in November. Known for the annual Kona Coffee Cultural Festival. It benefits significantly from coffee explorations, including tastings, art exhibits, parades, and fun-filled activities.
If you're longing to satisfy your adventure spirit, the island's optimal hiking conditions due to drier weather and cooler temperatures are sure to please. Make sure not to miss out on whale watching at the scenic Kohala Coast – one of Hawaii's prime locations for this spectacular experience during November.
Maui
Maui in November offers a unique blend of outdoor activities and cultural events. One notable event is the Hula O Na Keiki festival, which provides an enriching glimpse into traditional Hawaiian culture.
This engaging celebration showcases keiki (children's) hula competitions with both traditional and modern music playing in the background.
The island also experiences less crowds during this month compared to peak season months, providing a more serene atmosphere for leisure travel. For wildlife enthusiasts, November marks the beginning of whale-watching season in Maui.
You get the thrilling chance to witness these majestic creatures as they appear closer to shorelines during this time of year.
Kauai
Kauai brims with vibrant festivities and thrilling outdoor activities in November. Nature lovers can feast their eyes on magnificent whales as they breach or undertake hikes over diverse landscapes under cooler weather conditions.
North Shore Kauai transforms into a bustling hub for surf enthusiasts with go-time at significant surfing spots during this period. Visit Kauai in November to indulge in these unique experiences that define Hawaii's distinct beauty and energy!
FAQs about Visiting Hawaii in November
1. What's the weather like in Hawaii during November?
In November, Hawaii offers warm temperate weather with less rain compared to the Hawaiian rainy season.
2. Is it a good time to visit Hawaii in November?
Yes, many agree that November is a great month for a trip to any Hawaiian island as you can enjoy various activities and events around Hawaii.
3. Are there specific festivals held in early or late November?
Indeed! One notable festival taking place during this period is the Vans Triple Crown of Surfing which marks one of many things visitors look forward to while spending their vacation on the islands.
4. How crowded does Hawaii get during Thanksgiving week?
While some families decide to travel to Hawaii for Thanksgiving celebrations, crowd levels vary depending on different factors but thankfuly its not as congested between December and February.
5. Can I swim comfortably in ocean waters throughout my Hawaiian adventure in November?
Absolutely! Despite marking an end closer towards winter, conditions remain favorable with average temperatures providing optimum enjoyment at all your preferred spots including those amazing volcanoes!
6. Does rainfall affect my planned outdoor activities if I'm heading for a trip across various Islands around 2023?
The occasional rain showers are typically brief ensuring little disruption so pack appropriately remembering such occurrences might increase slightly as we inch towards the rainy season.
7. Is November a good time to go to Hawaii?
November is a great time to visit Hawaii. The weather in November is usually pleasant, with warm temperatures and minimal rainfall. It is also a good month to visit because it is not as crowded as other peak tourist months. Additionally, November marks the end of the rainy season in Hawaii, so you can expect plenty of sunshine during your trip.
8. What can I look forward to while in Hawaii in November?
A: While in Hawaii in November, you can look forward to a variety of activities and events. The weather is perfect for outdoor adventures such as hiking, snorkeling, and surfing. You can also explore the beautiful Hawaiian islands and visit popular tourist attractions such as the Big Island, Maui, Oahu, and Kauai. Additionally, November is the month when Hawaii celebrates Thanksgiving, so you can enjoy special holiday events and festivities.
9. Is November a busy month in Hawaii?
November is not as crowded as other peak tourist months in Hawaii. It is a good time to visit if you prefer a more relaxed and less crowded vacation experience. While there may be some increase in visitors during the week of Thanksgiving, it is still not as busy as other holiday seasons.
10. What are some things to do in Hawaii in November?
In November, there are plenty of things to do in Hawaii. You can enjoy outdoor activities such as hiking, snorkeling, and surfing. You can also explore the islands and visit attractions like Pearl Harbor, Haleakala National Park, Waimea Canyon, and the Polynesian Cultural Center. Additionally, you can experience the unique Hawaiian culture, try local cuisine, and attend special events and festivals happening during the month.
11. What is the weather like in Hawaii in November?
The weather in Hawaii in November is usually warm and pleasant. The average temperature during the day ranges from 79°F to 83°F (26°C to 28°C), and at night, it drops to around 68°F to 72°F (20°C to 22°C). November is also considered the end of the rainy season in Hawaii, so you can expect less rainfall compared to other months.
12. Does it rain a lot in Hawaii in November?
November marks the end of the rainy season in Hawaii, so there is generally less rainfall compared to other months. However, occasional rain showers are still possible, especially in the early part of the month. It is always a good idea to carry a light rain jacket or umbrella, just in case.
13. Can I spend Thanksgiving in Hawaii?
Yes, you can spend Thanksgiving in Hawaii. November is the month when Hawaii celebrates Thanksgiving, and there are plenty of activities and events happening around the islands during that time. You can enjoy a traditional Thanksgiving meal at a local restaurant, participate in special holiday events, and even witness unique Hawaiian Thanksgiving traditions.
14. Is November a good month to travel to Hawaii?
November is an excellent month to travel to Hawaii. The weather is usually warm and pleasant, with less rainfall compared to other months. It is also a good time to visit if you prefer a less crowded vacation experience. Whether you are looking for outdoor adventures, cultural experiences, or just relaxation on the beautiful Hawaiian beaches, November is a great time to visit.
15. What is the best island to visit in Hawaii in November?
All the Hawaiian islands offer unique experiences, so the best island to visit in November depends on your preferences. The Big Island, Maui, Oahu, and Kauai are popular choices. The Big Island offers diverse landscapes, including volcanoes and black sand beaches.
Maui is known for its stunning sunrises, pristine beaches, and vibrant nightlife. Oahu is home to Honolulu, the capital city, and famous attractions like Waikiki Beach and Pearl Harbor. Kauai is known for its lush greenery, waterfalls, and laid-back atmosphere. Consider your interests and choose the island that suits you best.
16. What are some events and activities in Hawaii in November?
In November, there are various events and activities happening in Hawaii. Some notable ones include the Kona Coffee Cultural Festival on the Big Island, the East Maui Taro Festival on Maui, the Vans Triple Crown of Surfing on Oahu's North Shore, and the Kauai Coconut Festival on Kauai. Additionally, you can also find art festivals, music concerts, and local cultural events taking place around the islands.
Wrap-Up for Hawaii in November
Without a doubt, Hawaii is charming any time of the year. However, November stands out for its favorable conditions both in terms of weather and affordability. With these tips, we hope you feel inspired to schedule a November trip to Hawaii.
So, if you're seeking an island paradise with less crowd and warm tropical climate for your next holiday trip without breaking the bank, set your sights on Hawaii this November!
Planning a trip to Hawaii? When you visit Hawaii, you can discover the essential tips and advice for a successful and unforgettable Hawaiian adventure.
Volunteer on Maui and learn why volunteering with Maui Cultural Lands is a life-changing way to engage with native Hawaiian values, give back to Old Hawaii, and walk ancestral valleys on Maui
Explore the wonders of Sharks Cove Oahu with our ultimate guide to snorkeling, beaches, and marine life on the North Shore. Plan your Hawaii travel adventure now!