Hawaii Travel Made Easy: Do You Need a Passport to Go to Hawaii?
So, do you need a passport to go to Hawaii?
Aloha! Are you planning a trip to the beautiful islands of Hawaii but unsure if you need a passport? Worry not because I'm here to clear up any confusion about travel documents for your Hawaiian getaway.
As an American citizen, the answer might surprise you.
So, put on your lei and learn everything you need about passport requirements when embarking on your dream vacation to paradise. Read on, and let's get started!
Planning a trip to Hawaii? Have any questions? Join our Hawaii's Best Travel Facebook group here now! It's the perfect place to ask any questions and to be inspired!
This post on what traveling to Hawaii with a passport is may include affiliate links. If you purchase using one of these links, I may receive a small commission to support this blog.
This post offers general information only and should not be considered legal, authoritative advice. It aims to provide travelers with knowledge for safe and enjoyable outdoor activities but cannot replace individual swimming abilities, physical fitness, experience, or local up-to-date knowledge. Be aware that marine activities carry risks, and participants must assess weather, sea conditions, and hazards beforehand. Adhere to local laws and regulations.
Can You Travel to Hawaii Without a Passport?
U.S. Citizens flying to Hawaii don't need a passport since Hawaii is part of the United States, but they must present a government-issued photo I.D. and ticket.
However, starting on May 7, 2025, travelers must have a REAL ID-compliant driver's license or another acceptable form of identification to fly domestically within the U.S., including traveling to Hawaii.
id = "NO">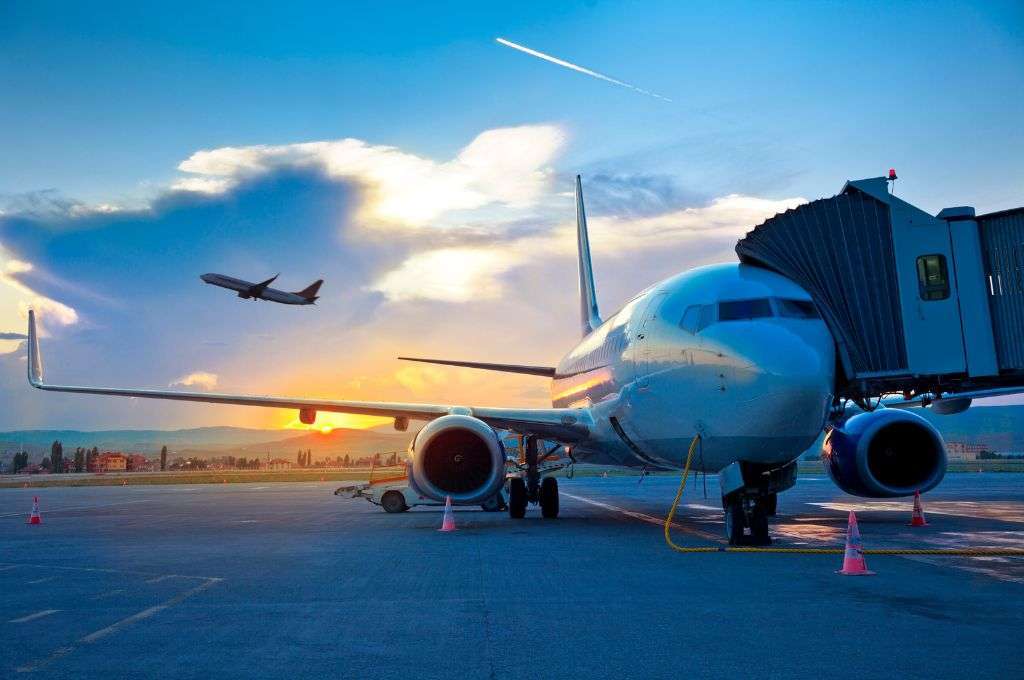 Travel Documents and Passports for U.S. Citizens Flying to Hawaii
Passport requirements for travelers heading to Hawaii vary depending on whether you are a U.S. citizen, permanent resident, or foreign national.
As part of the United States, domestic travel within the country does not require a passport for American citizens and permanent residents.
f you're coming from another state, such as California or New York, your driver's license or other state-issued identification would be sufficient to board your flight.
However, international travelers wishing to visit Hawaii need a valid passport. Suppose your home country is part of the Visa Waiver Program (VWP), which includes 40 eligible countries like Australia and Germany.
In that case, you can enjoy a simplified process without needing a visa but still require a valid passport.
Non-US citizens must check the specific entry requirements based on their nationality before booking their Hawaiian vacation plans.
Additionally, it may be helpful for all travelers, regardless of citizenship status, to carry some form of photo I.D. throughout their trip – this could help expedite any potential security checks along the way.
Beginning May 7, 2025, REAL ID requirements will substantially impact travelers flying to Hawaii.
The REAL ID Act establishes minimum security standards for state-issued driver's licenses and identification cards.
As a result, air travelers aged 18 and above must have a REAL ID-compliant driver's license or another acceptable form of identification to board domestic flights in the United States, including trips to Hawaii.
Accepted forms of identification include REAL ID compliant driver's licenses and state-issued enhanced driver's licenses (available in certain states), valid passports, U.S. military I.D.s, and DHS trusted traveler cards like Global Entry or NEXUS.
To determine if your current license meets these federal requirements, look for a star at the top portion of the card – indicating that it complies with the new regulations.
If your current license does not meet these criteria and you plan on traveling by air within the U.S., ensure you obtain an updated form of identification before your trip to beautiful Hawaii!
Photo courtesy of https://hidot.hawaii.gov/
Travel Documents for Kids
Traveling to Hawaii with kids can be a breeze regarding documentation as long as you have the necessary documents. A valid photo I.D. is typically all they need for US citizen children flying domestically to Hawaii.
Acceptable forms of identification for minors include a school I.D. card or a birth certificate.
We always have a photocopy of our kid's birth certificates when we travel. We've never had to show proof of identification.
However, remember that airline policies regarding travel documents for minors may vary slightly between carriers.
In some cases, airlines might require additional paperwork – such as written consent from both parents or legal guardians if the child is traveling without them or accompanied by only one parent – before allowing the minor on board.
Always double-check your chosen airline's requirements before departure day and ensure your little ones are fully equipped with the correct identification and documentation needed for smooth sailing en route to their Hawaiian adventure.
What are the Hawaii Passport Requirements For Non-US Citizens Traveling To Hawaii?
Non-US citizens traveling will need a passport for Hawaii and may also be required to obtain a visa, depending on their country of origin.
If you are a non-U.S. citizen planning to travel to Hawaii, you must meet specific visa requirements.
Depending on your country of origin and the purpose of your trip, different types of visas may apply.
For example, if you are coming for tourism or business purposes for less than 90 days, you may be eligible for a visa waiver through the Electronic System for Travel Authorization (ESTA).
However, you may need a visitor visa if you plan to stay longer or have other reasons for visiting Hawaii. It's essential to research the specific requirements that apply to your case and allow plenty of time before your trip to complete any necessary paperwork.
U.S. citizens traveling with family members who are not United States passport holders but from countries included in the Visa Waiver Program should register online via ESTA before entering Hawaiian territory.
To know whether their home country is part of this program, they can check by surfing on an official government website.
In addition to a passport or government ID, other necessary travel documents may be required for your trip to Hawaii. Here are some examples:
1. Customs declaration form: If you are traveling with items that need to be declared at customs, such as certain foods or souvenirs, you must complete a customs declaration form.
2. Travel insurance: While not required, it's always advisable to have travel insurance when traveling, especially internationally.
3. Itinerary and reservation confirmations: It's a good idea to have copies of your itinerary and reservation confirmations handy in case you need them for any reason during your trip.
4. Tourist visa: Non-U.S. citizens may need a tourist visa before entering the United States for their trip to the State of Hawaii.
5. Proof of accommodations: You may be asked to provide proof of where you will stay during your visit. Make sure you have arrangements made in advance and confirmation documents saved electronically or printed out.
Remember that requirements can change, so it's essential to check with the appropriate authorities beforehand and stay up-to-date on any new developments or changes that could impact your travel plans.
What to Know Before Visiting Hawaii
To wrap up…
Do You Need A Passport For Hawaii?
Yes, you do need a passport for Hawaii if you are traveling from outside the United States. However, if you are a U.S. citizen traveling within the country, you don't need a passport, but a valid form of identification, such as a driver's license, will suffice.
Other Frequently Asked Questions
1. What Documents Do You Need to Travel Between the Hawaiian Islands?
When traveling between the Hawaiian Islands, a valid photo I.D. is required for all passengers, but a passport for U.S. citizens is not necessary since it is still within the United States.
id = "NO">
2. Can You Fly to Hawaii Without a Passport?
As a U.S. citizen, you do not need a passport to fly to Hawaii, as it is an American state. For permanent residents of the U.S., the same applies – no passport is required.
However, you may need a valid passport and other travel documents to enter Hawaii if you are traveling from another country or are not a U.S. citizen or resident. Check with your airline beforehand and have all necessary documents in order. It's always better to be prepared!
3. Do Minors Need a Passport to Go to Hawaii?
The good news is that if you are traveling with minors and they are U.S. citizens traveling within the country, your children do not need a passport to visit Hawaii, even on domestic flights.
According to TSA guidelines, American citizens traveling within the United States only need a valid government-issued photo I.D. regardless of age.
However, it's worth noting that travel requirements can vary depending on the airline and the specific circumstances of your trip. For example, additional documentation may be required if your child is flying alone or with someone not their legal guardian.
It's always best to check with your airline and review current travel regulations before heading off on your Hawaiian adventure!
id = "NO">
[humix auto="1" float="1" autoplay="1" loop="0"]