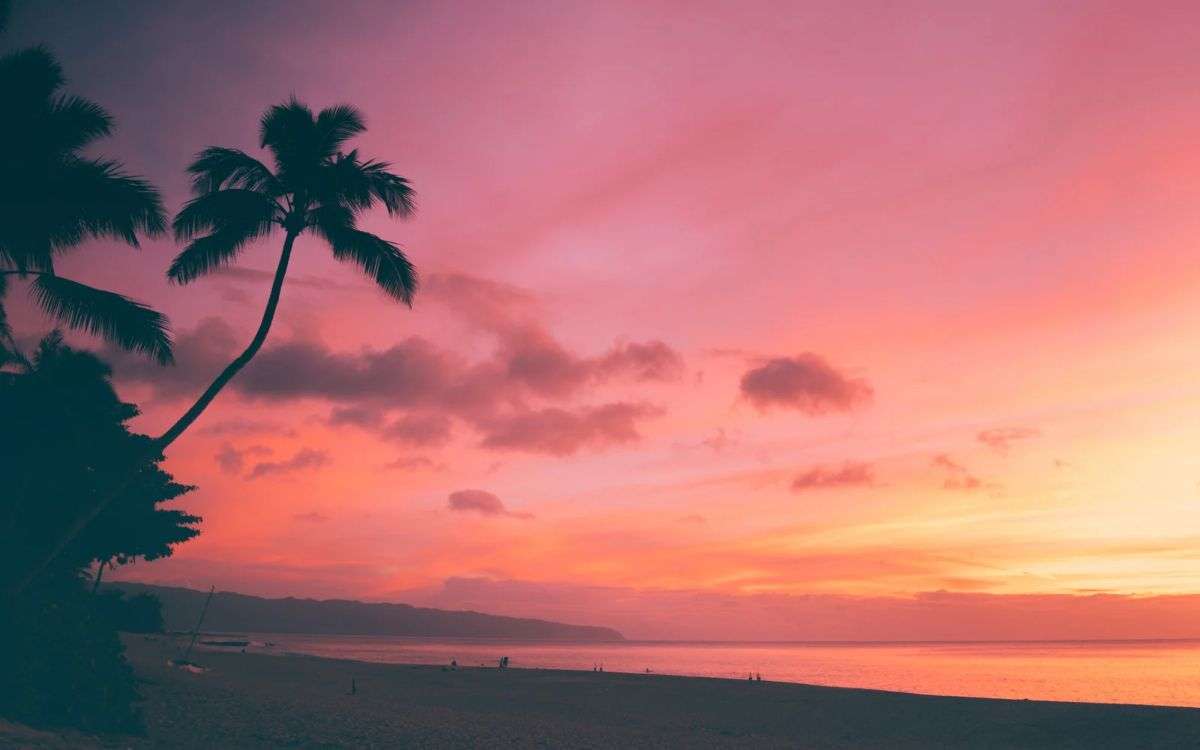 5 Best Places to Watch the Sunset in Oahu
It's near impossible to narrow down the best places to watch the sunset in Oahu in a simple list. There are many incredible places to watch the sunset on Oahu. However, some places on Oahu are simply magical to watch the sunset. Here are our top places to watch the sunset on Oahu.
Where is the best place to watch the sunset on Oahu?
Finding the best places to watch the sunset on Oahu is easy if you know where to go. The best places to watch the sunset on Oahu are Sunset Beach, Waikiki, Tantalus Drive, and Ko Olina. Keep reading for the complete list and for what time the sunsets on Oahu.
5 Best Sunset spots on oahu
Planning a trip to Hawaii? Have any questions? Join our Hawaii's Best Travel Facebook group here now! It's the perfect place to ask any questions and to be inspired!
This list of best sunset places on Oahu may include affiliate links. If you purchase using one of these links, I may receive a small commission to support this blog.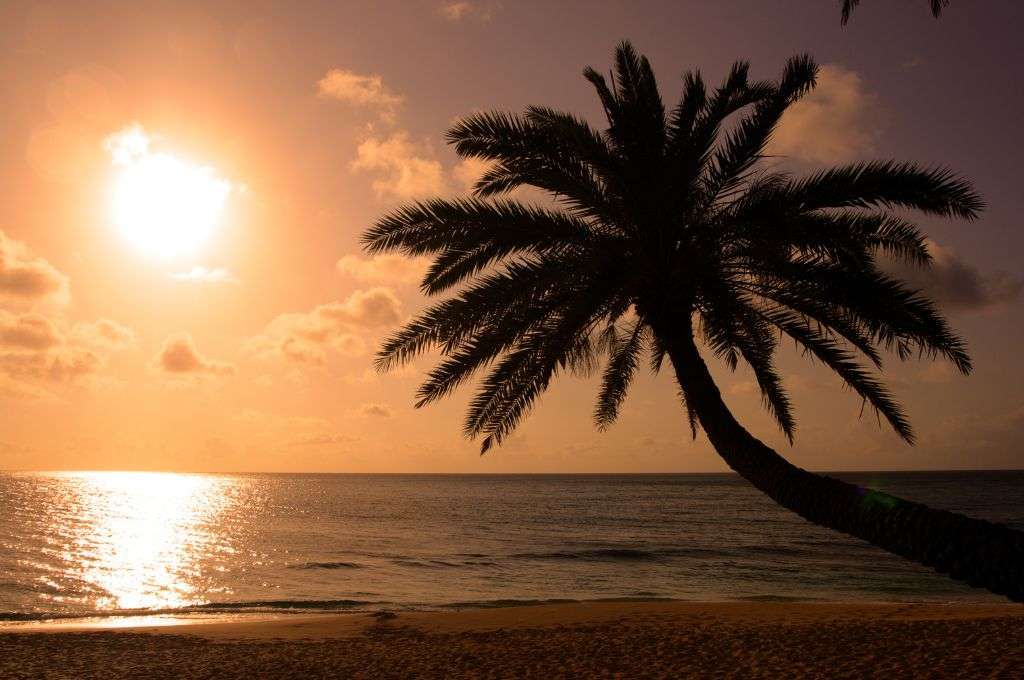 It doesn't bet much better than Sunset Beach Oahu. It's an iconic spot for watching awesome sunsets. Situated on the North Shore, it has been beloved by surfers and beachgoers alike for decades due to its spectacular waves and conditions. It's no wonder why Sunset Beach is considered one of the best places in Hawaii to watch a sunset!
Whether you're looking for a romantic night out or just want to relax and take in some beautiful sights, Sunset Beach is worth exploring. Here are some tips to make your visit even more enjoyable:
Bring something comfy to sit on – blankets, beach chairs, or towels – so that you can settle into your ideal viewing spot and stay there until the sun sets.
If you plan to visit during the day, be sure to wear plenty of sunscreen – even if it's cloudy out! The sun's rays are still intense in Hawaii and can easily cause sunburns.
No matter what kind of adventure you're looking for, Sunset Beach is an absolute must-see destination. With stunning views of both land and sea, it's truly one of Hawaii's natural gems that everyone should experience at least once in their lifetime!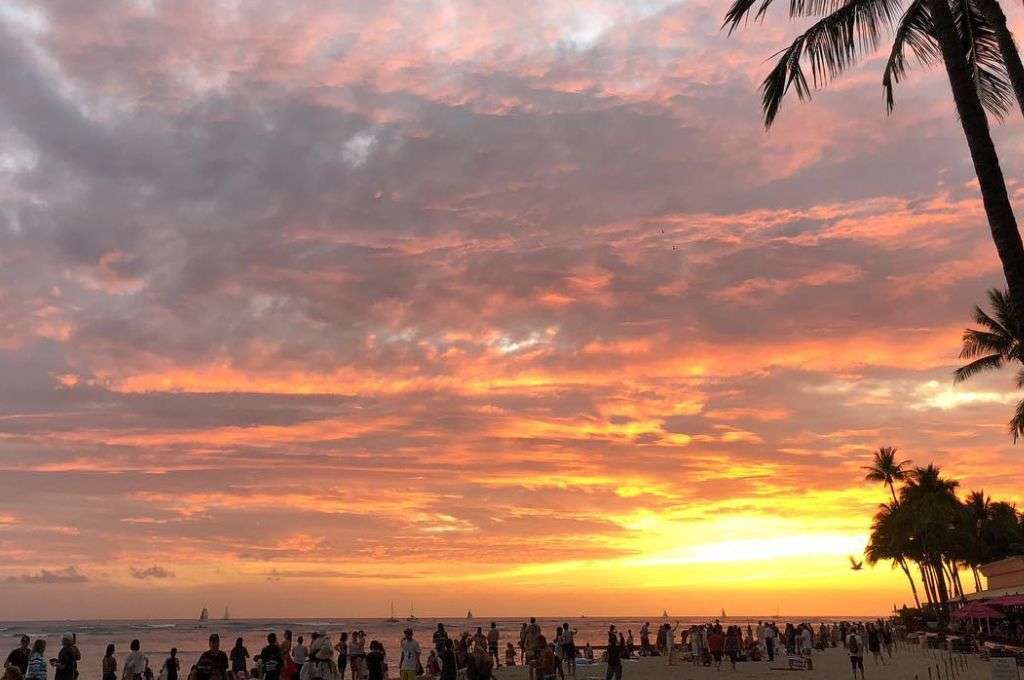 Can you see the sunset in Waikiki? Absolutely! With its pristine white sands, shimmering turquoise waters, and the magnificent Diamond Head as the backdrop, Waikiki is one of the best places to watch the sunset in Honolulu. Here at this breathtaking location, it provides a front-row seat to a Hawaiian sunset.
To fully immerse yourself, find a cozy spot near the shore and soak up the breathtaking views of Waikiki's stunning skyline as the sun dips below the horizon. My favorite spot to catch the sunset in Waikiki is on the beach in front of Duke's Waikiki. Nothing beats the lively atmosphere of Duke's with the sounds of local music while witnessing the grand finale of the day.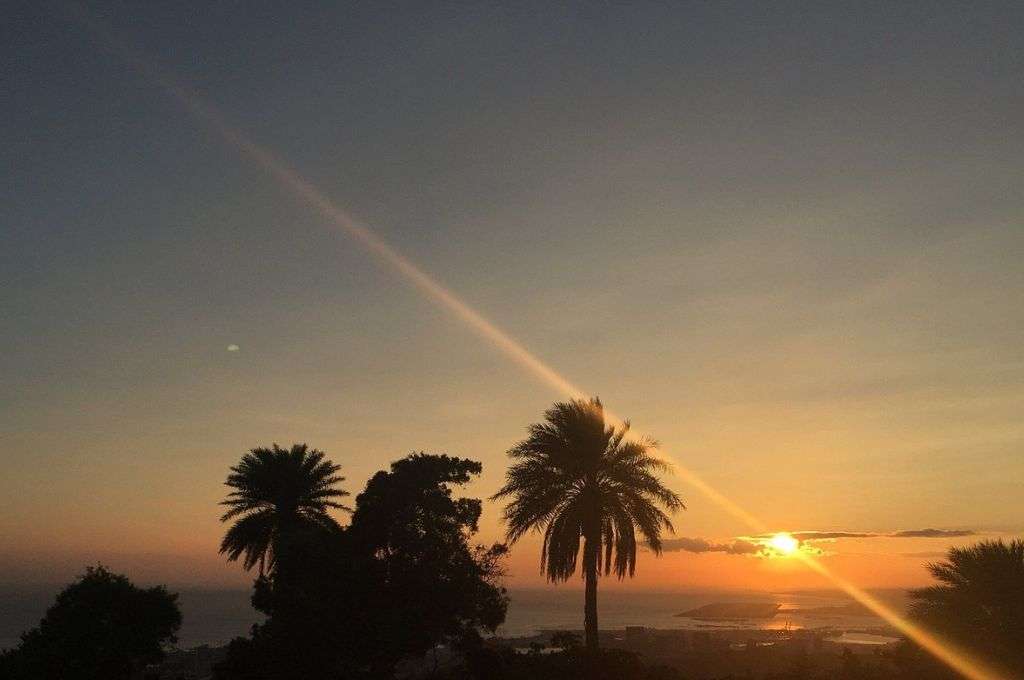 Photo by @siobelita Tripadvisor
If you want to elevate your experience in Oahu and witness the most stunning sunsets of your life, then Tantalus Lookout is the place for you. This picturesque viewpoint offers a breathtaking panorama of Honolulu and beyond, showcasing vibrant hues of pink, orange, and red as the sky transitions from day to night.
Located in the heart of the lush mountain ridges of Tantalus, this lookout provides visitors with a unique opportunity to take in all that Oahu has to offer.
For an even grander view, make time for Puu Ualakaa State Wayside Park. At an elevation of 1,190 feet above sea level, this spot offers awe-inspiring views of Honolulu and its surrounding areas.
When visiting either spot, there are a few things that seasoned travelers recommend bringing along: lightweight layers (in case it gets chilly at night), sunscreen, insect repellent (for pesky mosquitos!), and binoculars if you'd like to get a closer look at the landscape. Also, consider packing snacks – it will make for an even more enjoyable evening!
Making your way down from Tantalus Lookout or Puu Ualakaa State Wayside Park can be tricky after dark, so make sure to leave yourself plenty of time for your descent back home safely – nothing ruins a pleasant evening like having to rush back just before darkness sets in!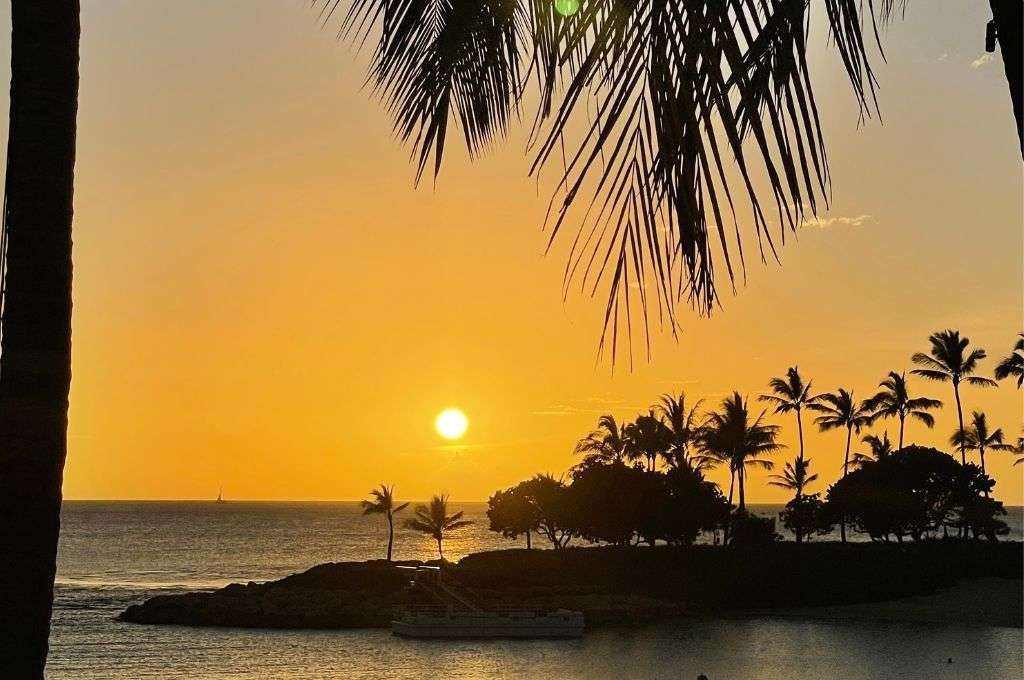 The Ko Olina Beach Resort is a breathtaking destination for those seeking to experience the beauty of an Oahu sunset. Located along the west coast of Oahu, its tranquil atmosphere and captivating ocean views make for an unforgettable moment as the sun dips below the horizon.
For those wishing to maximize their enjoyment of this incredible sunset, parking near the Ko Olina Marina at Lagoon 4 is recommended – it has one of the largest public parking lots in the area, and has plenty of room for beach activities.
Heading out to west Oahu? Check out some things to do in west Oahu?
5. Kakaako Waterfront Park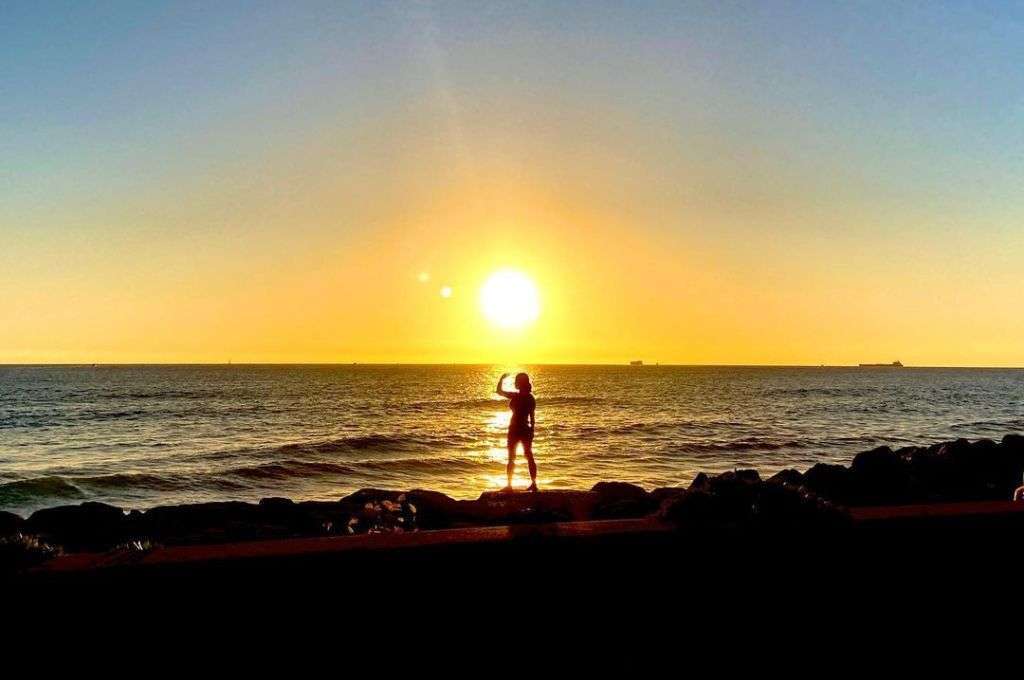 Photo by @sfukuz Instagram
Last but not least, Kakaako Waterfront Park is one of the best places to watch the sunset on Oahu. Located in the Kakaako region of Honolulu, the park offers stunning views of the sun setting over the water. The park's walkway leads directly to the water, making it a perfect spot to enjoy the colors of the setting sun.
The serene atmosphere and vibrant sky make Kakaako Waterfront Park a truly remarkable place for sunset viewing. Whether you're alone or with friends, this is one of the best places to take in Oahu's amazing sunsets.
What time does the sunset in Oahu?
The sunset times on Oahu vary depending on the season and location. Generally, sunsets typically occur between 6:00 PM and 7:30 PM in Honolulu, with the earliest sunsets experienced during the winter months (December to February) and the latest occurring during summer months (June to August).
The exact sunset time can be found using a variety of online apps that provide up-to-date information about sunrise and sunset times for each location. Additionally, it is recommended to check weather forecasts ahead of time in order to gauge cloud coverage that could impact the visibility of Oahu's stunning sunsets.